Research Students go to NASA Glenn Research Lab to study Plasma Spray Physical Vapor Deposition
From July 16th to July 21st Eric Barker, Taiason Cole, and Dr. Seetha Raghavan went to Cleveland Ohio to work with Dr. Bryan Harder to manufacture and study Plasma Spray Physical Vapor Deposition (PS-PVD) at the NASA Glenn Center. PS-PVD is a new deposition method that combines the benefits of past depositions such as Electron Beam Physical Vapor Deposition. At NASA Glenn the students coated 6 samples and did roughness tests, x-ray diffraction tests, and used optical microscopy on the samples. They hope to be able to characterize the samples with raman spectroscopy and x-ray diffraction.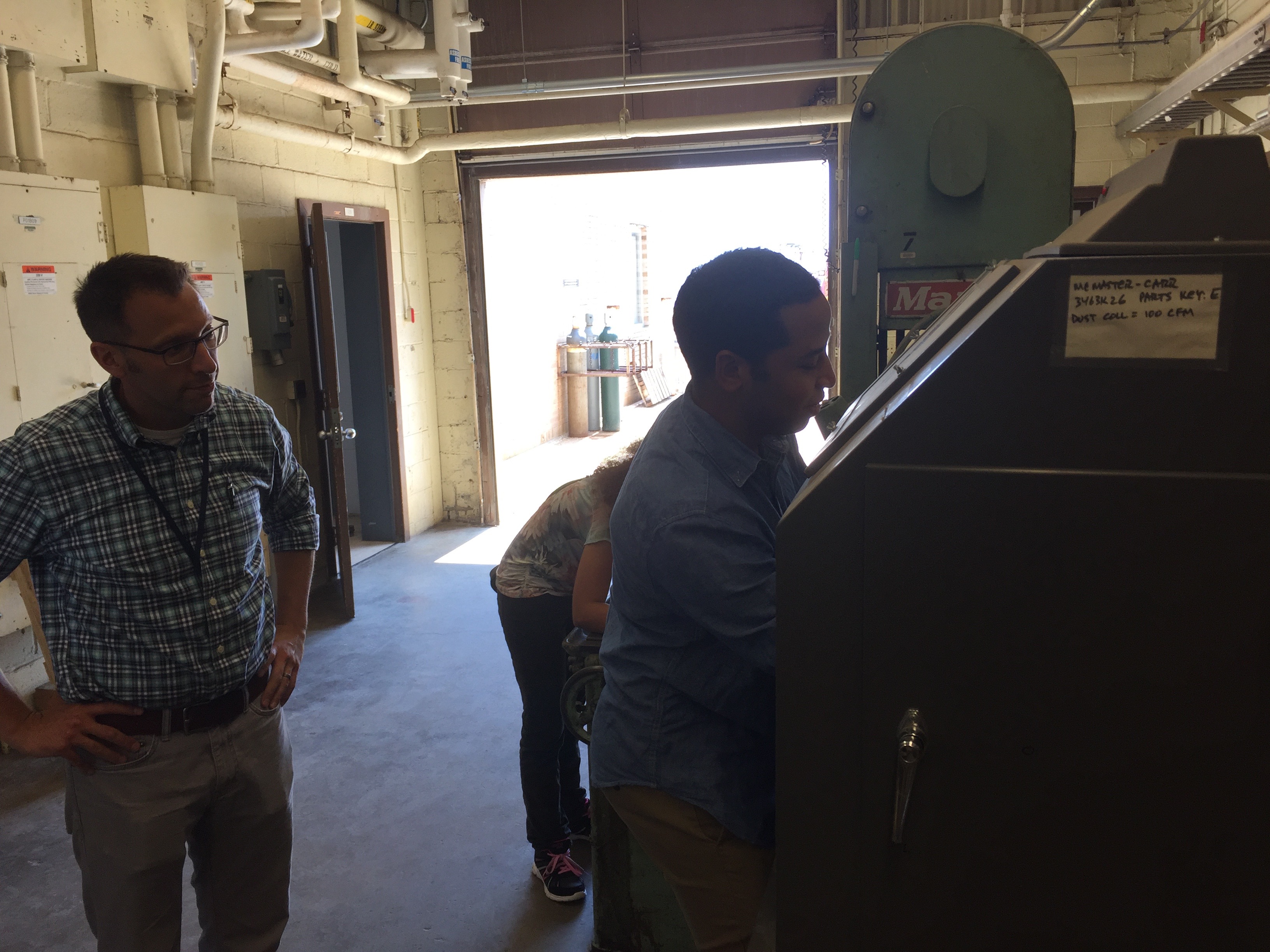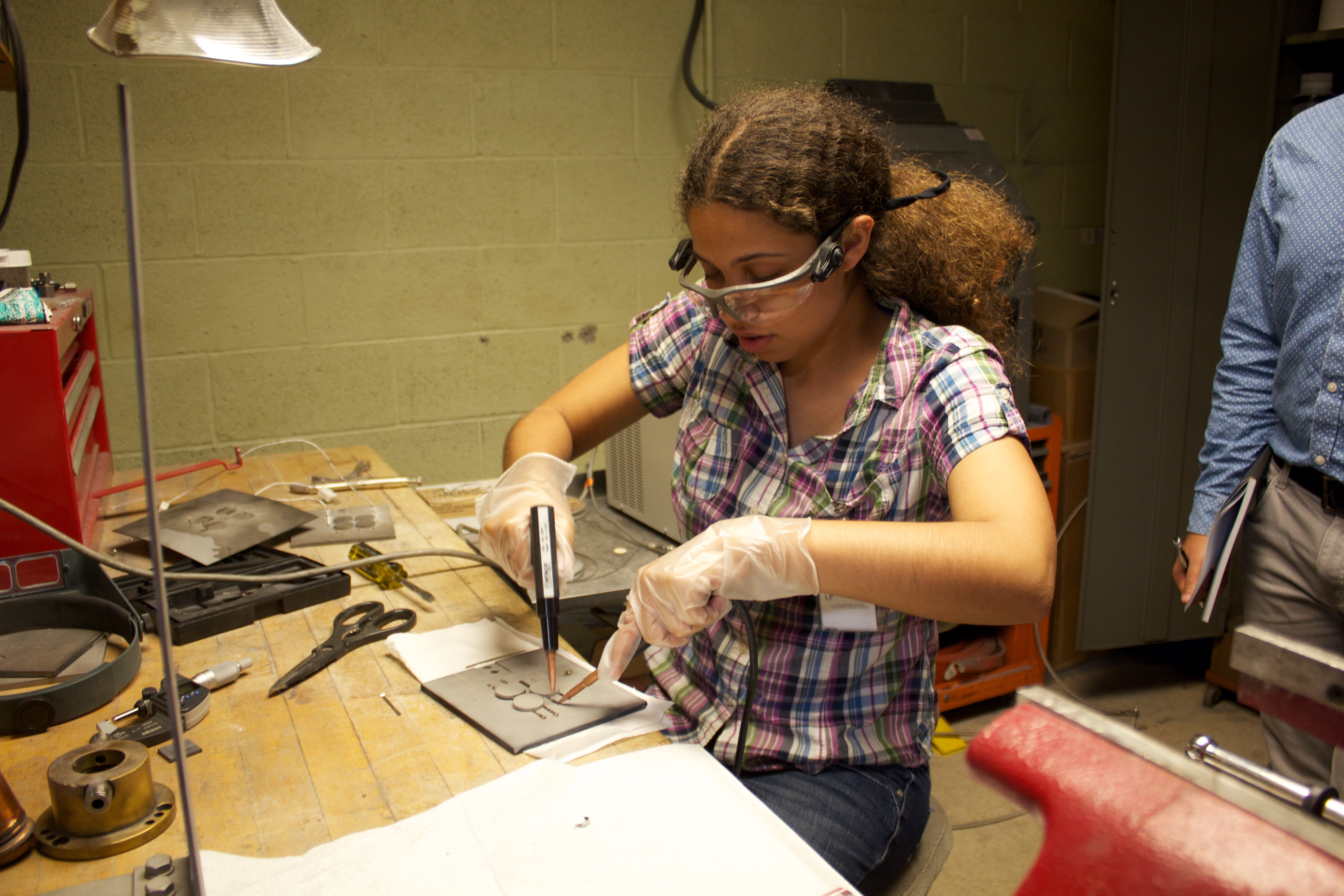 It was a great learning experience and they even got a cool video of the deposition of the material.
This partnership with NASA is just beginning and as more developments with the thermal barrier coatings are made more trips will follow in the future.