2017 Research Team Ready for the New School Semester
Remelisa Esteves, Alisia Colon, Daniel Castro, and Cassidy Hull have joined our lab. Alisia and Cassidy will work on additively manufactured nickel alloys, Remelisa will improve our portable Pieszospectroscopy instrumentation, and Daniel will join the team investigating TBCs.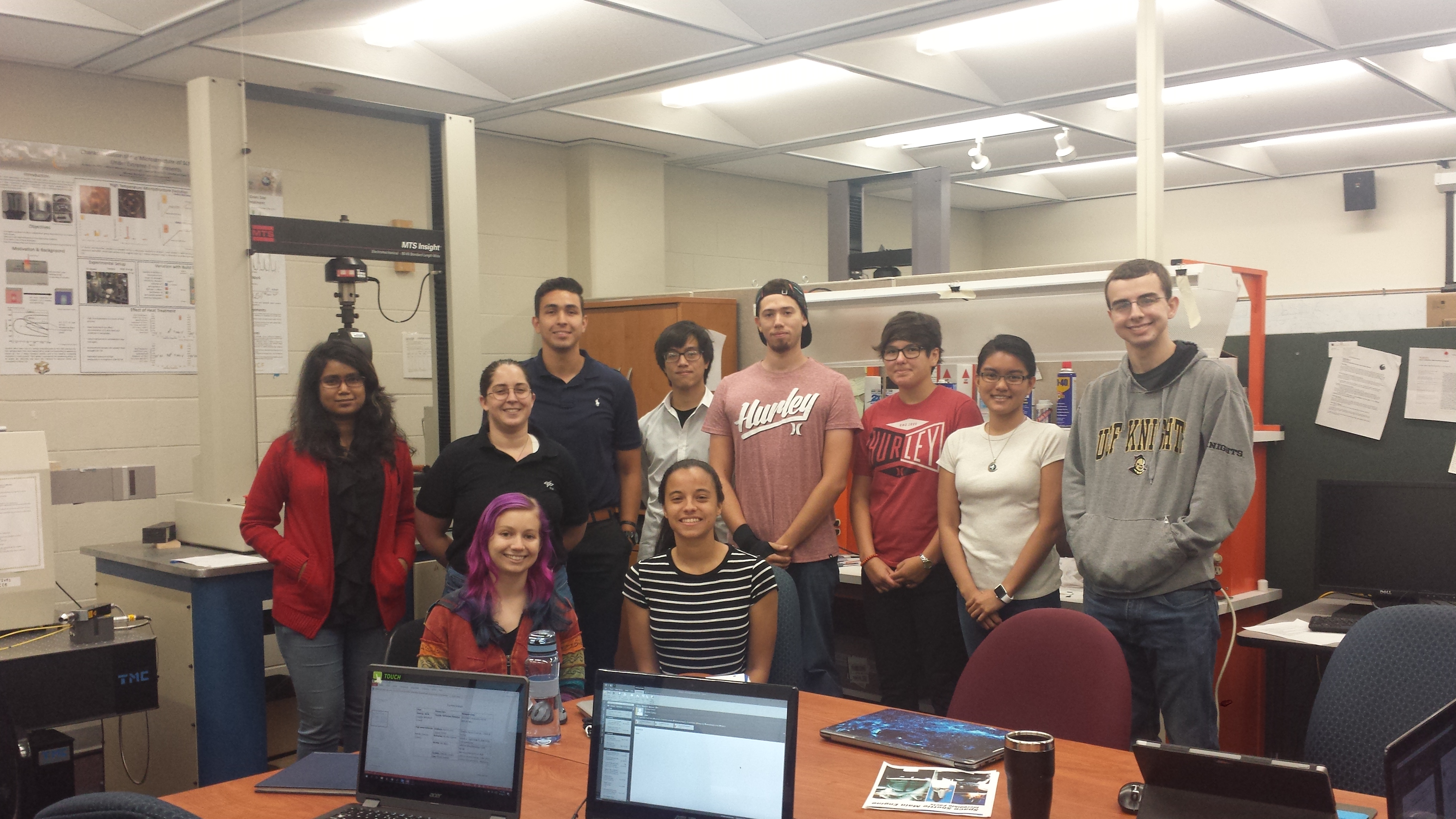 This semester we have students working with additive manufacturing, structural composites, alumina, and thermal barrier coatings. Some of the research is an expansion of work we've done in the past, such as Plasma Spray Physical Vapor Deposition of TBCs and new high-temperature NDE characterization methods. Don't forget to check back to our website as we update on our experiences and results from our research.