Lab Member Quentin Fouliard Named One of UCF's 30 Under 30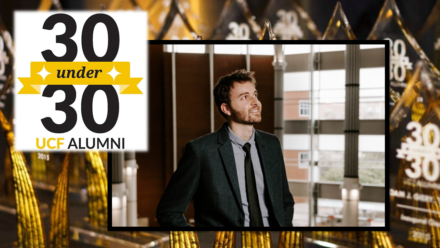 We are excited to announce that Quentin Fouliard has been named one of UCF's 30 Under 30 Alumni Award Winners! This program recognizes outstanding young alumni who continue to "Reach for the Stars" in their professional and personal lives since graduating from the University of Central Florida. Quentin is a post-doctoral researcher leading a DoE UTSR project that focuses on the advancement of instrumentation methods for temperature and stress monitoring in extreme environments.  
The official list of honorees was announced February 22nd, and the award recipients are scheduled to be honored in a celebratory event on May 22nd. To read the complete list of winners and to learn more, check out this article.