Dr. Raghavan Featured in Space Champion Interview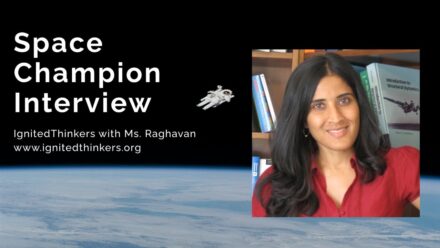 We are delighted to announce that Dr. Seetha Raghavan was featured in Space Champion Interview, a YouTube channel by IgnitedThinkers where space champions and their diverse space careers are showcased to encourage the future rocketeers. In this interview, Dr. Raghavan discusses about her research, obstacles, advice, and job experiences.
Check out the interview here!