Lab Members Remelisa, Johnathan, and Perla are Interning at NREIP, Hermeus and the NSIN This Summer
Three of our lab members landed prestigious internships this summer!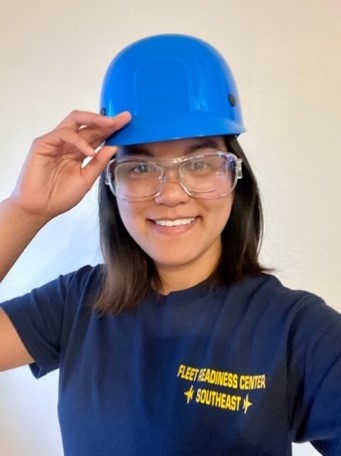 Remelisa Esteves, who is currently pursuing her PhD in Aerospace Engineering at UCF, was selected to participate in a 10-week long internship at the Fleet Readiness Center Southeast (FRCSE) under the Naval Research Enterprise Internship Program (NREIP). She is working with the F/A-18 Stress Team to perform stress analysis on fasteners with complex configurations.
Remelisa said she "also had the opportunity to tour the hangars and learn what the engineers at FRCSE do to maintain the F/A-18s and typical damage that they deal with on these aircraft."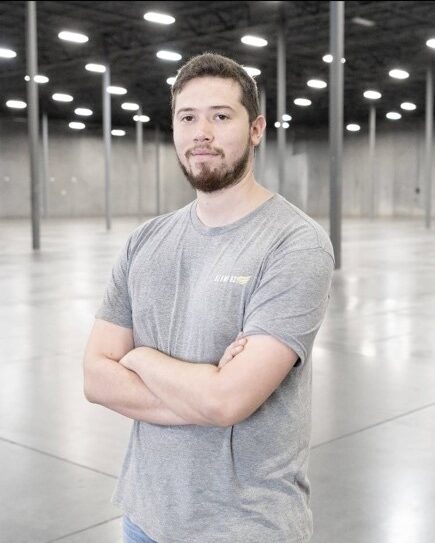 Johnathan Hernandez, who is also pursuing his PhD in Aerospace Engineering at UCF, is working as an Aerothermal Engineer at the Hermeus cooperation. The primary focus of the company is to develop the world's fastest commercial aircraft! With speeds capable of reaching Mach 5, Hermeus hopes to connect people faster and bring much needed innovation to commercial flight.
"My role is to generate aerothermal databases for vehicles," Johnathan says, "while generating thermal models for thermal insulation and gradient prediction. I've also gained significant hands-on experience with building up the test site."
Additionally, Johnathan has gained hard skills such as becoming a trained welder and certified forklift operator which as an engineer, are highly applicable to his career path!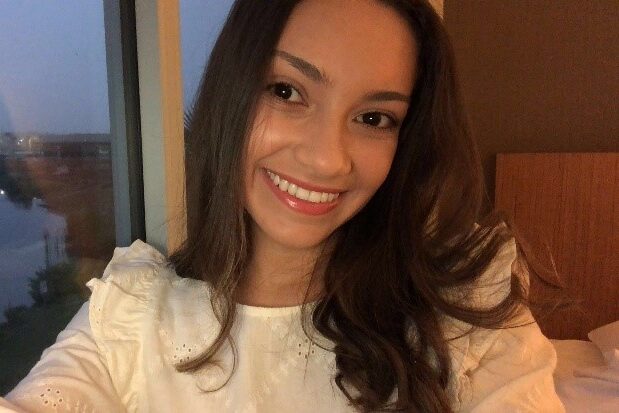 Perla Latorre is an Undergraduate student studying Mechanical Engineering at UCF. This summer, she was awarded a fellowship with the National Security Innovation Network (NSIN). Working with the Army Research Laboratory (ARL), she is responsible for designing electrical and physical connections for multiple drones attached to a single cord to allow them to work for a longer period of time.