Lab Member Remelisa Esteves's Work on Smart Coatings Featured on AIAA Aerospace America 2020 Year In Review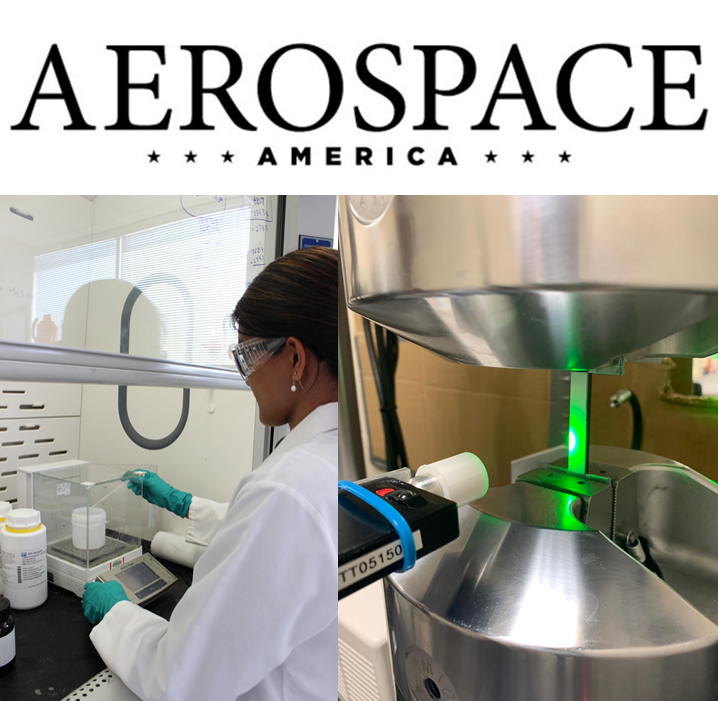 We are delighted to announce that Remelisa Esteves's work on smart coatings was featured in AIAA's Aerospace America 2020 Year in Review under Aerospace Design and Structures! The Year in Review article mentions about her internship, sponsored by the NSF INTERN program, where she was working on creating tailorable, smart polymer-based coatings with embedded photo-luminescent and ceramic nanoparticles that act as stress sensors. The article can be viewed here.
Aerospace America is the magazine of AIAA that presents the latest information and analysis of industry issues and technologies. It also features breaking news that affect the aerospace technology, industry, and profession.