IRES-Germany 2017 summer research kicks off
Lab group members Debraliz Isaac, Lin Rossmann, and Estefania Bohorquez depart today for Cologne, Germany to begin their IRES trip.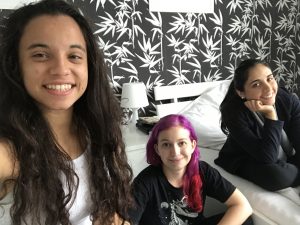 These students will spend the next 10 weeks at the German Aerospace Center (DLR) working with collaborators to perform experiments, put together publications, and learn from the international research experience. To learn more about their trip, visit the IRES page and read their blog.