Imad's SURF experience @ Purdue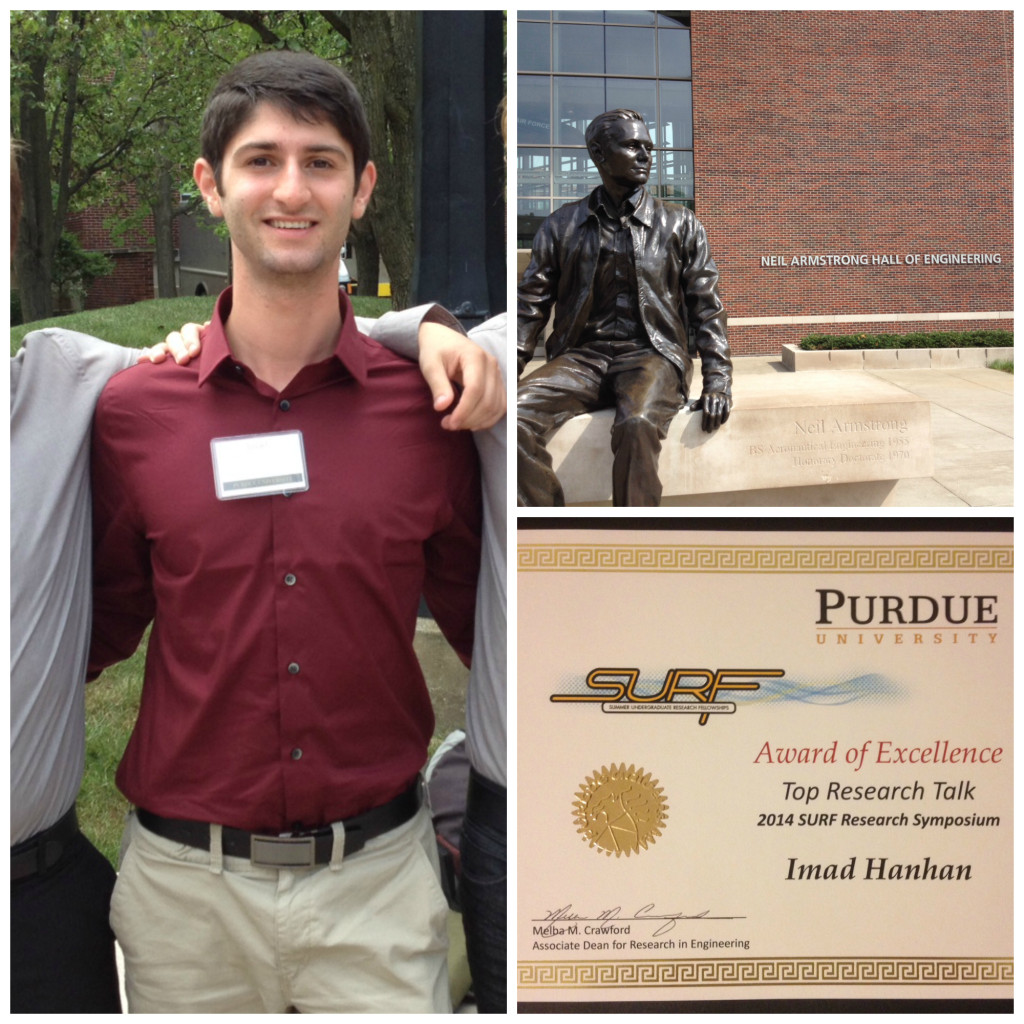 This summer Imad traveled to Purdue University to participate in the Summer Undergraduate Research Fellowship (SURF) program. During this time, Imad worked in an aerospace laboratory under the direction of Dr. Michael Sangid in a project regarding Long Carbon Fiber Thermoplastic composites.
In August, Imad presented at the Purdue SURF symposium, and was awarded "Top Research Talk" (one of 5 awards out of 143 students).