2019 IRES Blog
---
March 15, 2019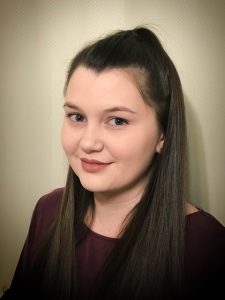 Hallo Everyone!
This past week was actually spring break at UCF, but that doesn't mean progress has stopped! Since my last post, I've been very busy in the lab trying to expand my knowledge on different compounds and processes, as well as doing some preliminary research on Oxy-Methane combustion (our tentative topic for Stuttgart). Our group has really been working hard not only on our personal research topics, but also on our group projects like STEM day and learning to speak more fluent German.
STEM day is quickly coming up (only two weeks away) and though we do have our activities all planned out, we still need to make sure we have all the materials that we'll need and make sure that our 3D model of a miniature gas turbine engine finishes printing and is fully constructed before the 29th! We have also made sure to focus on learning German as well. There's a variety of skill levels within our group, but that just means that we can learn from each other and practice at different meetings.
The group is really making strides in planning this trip and I can't wait to get to work in Stuttgart!
Tschüss!
Jessica
---
March 8, 2019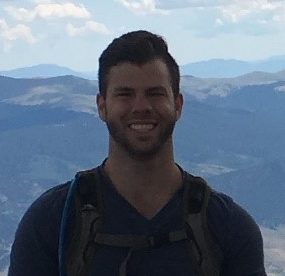 Hello everyone,
We have been steadily getting everything organized for the trip. So far, we are close to getting our funding approved such that we can purchase flights and living arrangements for the Cologne team have been solidified. The plans for STEM day have been set as well, and the team and I are looking forward to running our demos/activities for the students. Also, in the process is setting up dates for visits to research facilities in Berlin, Germany.
Last week, Matt gave a presentation on research topics he will be focusing on while in Germany, and it was quite interesting learning about the cooling strategies proposed for extreme environments that are relevant to my field of combustion/propulsion. The more we meet, the more this entire trip becomes a reality. The group dynamic is awesome, and we are all very open to many ideas, which is great, as we will be spending a lot of time together! Looking forward to the continued growth of us all.
Auf Wiedersehen!
Andrew
---
March 1, 2019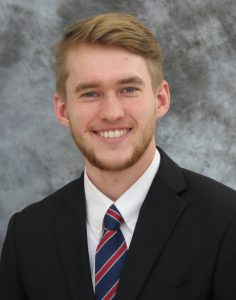 Hallo Leute,
This program has already led to some great improvements in myself both in terms of my research and international exposure. I have been able to work on multiple interesting topics that I am very much looking forward to carrying out in Köln. My topic will hopefully give the aerospace industry a better understanding and design for cooling holes in turbine blades and hypersonic vehicle leading edges. I've also been learning a lot about my fellow IRES students' research topic of combustion which can help me understand that problems faced, and solutions used in industry a little bit better. Having the knowledge from multiple backgrounds will only help me become a more valuable member of the aerospace industry.
Our group has also decided to try and improve our German language skills in our spare time already. Some of our group already have a good base understanding of the language so luckily, they can help me with the learning curve a little bit better. We plan to meet on the weekends and work through some beginning German textbooks so that when we get to Germany, we can walk about the city and truly immerse ourselves in the culture. Although the scientists at DLR speak English, I'm sure they would also appreciate us showing some effort to learn their language too. I suppose that's all for now!
Tschüss!
Matt
---
February 26, 2019
Hallo!
These past few weeks have been amazing, but also busy as we continue to finalize various logistical aspects of our trip. I have been learning more about the research each of my fellow teammates do and I can already tell that though our research topics require different areas of expertise, all of our topics mingle and are beneficial in furthering each of our studies in one way or another. Now, I probably won't be as much of an expert in combustion as Andrew or Jessica, but I hope to at least have a solid understanding by the end of the summer if not before then!
We are also preparing for STEM day, an outreach event where students K-12 come to UCF and learn about different STEM fields through various activities and demonstrations. IRES participates in this every year focusing on gas turbines and how engineering is an international effort. This year we are 3D printing parts to make a miniature model of a gas turbine engine. I know we can get everything prepared in time for STEM day on March 29th!
That's all I have for now. So, until next time, tschüss!
Zac
---
February 15, 2019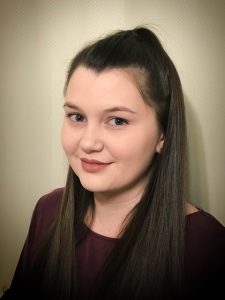 Hallo!
My name is Jessica Baker and I am currently enrolled as a 3rd year undergrad working on my B.S. in Aerospace Engineering along with a minor in Mathematics. My background is actually a bit different from the other IRES participants – I did not have prior research experience before starting the IRES program, but the last six weeks have been a lot of fun learning and working in the lab. So far, I've been concentrating on running shock tube experiments, measuring species produced during different oxidation and pyrolysis reactions. This combustion work has been very interesting and is something I'm looking forward to continuing over the summer.
The planning for the trip is going well. The last few weeks have focused on getting all of our paperwork sorted out so that we're ready to start at the DLR as soon as we can! I'm still working with Dr. Vasu and Dr. Braun on determining a topic of study during my stay in Stuttgart, and we seem to be focusing in on high pressure methane combustion and the accompanying chemical kinetic modeling. Once my topic is finalized, I'll be able to plan out how my 10-week stay will go (I do thrive on a schedule).
Though our trip seems far away, there's still a lot to do before we can head out. We are busy booking our flights, researching Stuttgart (and Cologne), and learning a few more German phrases. I am looking forward to working with the rest of the group and planning out our 10 week stay in Germany.
Until next time!
Jessica
---
February 7, 2019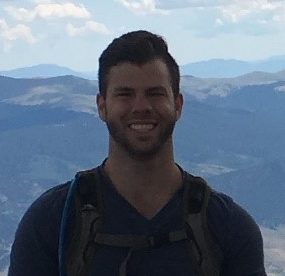 Hallo liebe Leute,
My name is Andrew, and I am currently in my second year of the ME Ph.D. program where I perform experimental research in combustion science, specifically on the chemical kinetics of various fuels. Using a shock tube facility and advanced diagnostics, we can measure major and minor species during oxidation/pyrolysis reactions that are important in understanding overall fuel chemistry. The data collected reveals information that aids in the development of chemical mechanisms, which are used in simulations to predict the chemistry of practical combustion devices.
I am originally from the Metro Detroit area in Michigan where I have lived my entire life, up until the point of deciding to pursue graduate studies at UCF. Prior to making this big move in my life, I was originally planning on working after my undergrad as a Design Engineer at an automotive company where I had interned for two years; however, the work and application was unfulfilling, especially having a desire to work within aerospace/energy industries. The culmination of this eventually led me to combustion, and furthermore to move and pursue a Ph.D. in Florida.
Because of these decisions, it has now led me to this great opportunity to join other UCF students in the 2019 IRES program. My UCF colleagues in this program are awesome, and I have enjoyed the time we have spent so far organizing the logistics for the trip to Germany. Thus far, we have solidified the dates and housing, and are currently working on clearance paperwork. I have spoken with the DLR scientists in Stuttgart and we have selected a research topic involving shock tube studies at elevated pressures. Looking forward to spending 10 weeks in Germany with everyone!
Tschüss!
-Andrew
---
February 1, 2019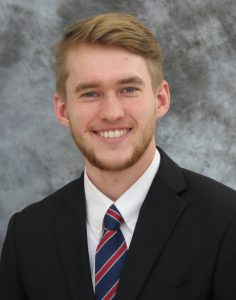 Hello World,
Firstly, I'd like to introduce myself. My name is Matthew Northam and I am currently in my second year as a graduate student at the University of Central Florida. I'm currently working on my master's degree in Aerospace Engineering and am very much looking forward to this summer where I'll gain experience both personally and professionally. Living internationally has always been a goal of mine so to be accepted into the IRES 2019 program is a true blessing.
These beginning weeks of the planning have been going well. It's incredibly crucial to start planning the travel and living arrangements as soon as possible so that's what the group and I have been working on recently. I also had a great conversation with Dr. Raghavan recently about some topics of study for me while I'm in Cologne, so once I meet with my DLR collaborator, I get to start finalizing my plan of study.
All of my colleagues seem like genuinely nice and helpful people and I'm looking forward to working with them this semester. We're all excited to live in Germany for 10 weeks and have started to make plans to start learning German together! It should be a great time. I guess that's all for now so I'll talk to you another time!
Matt
---
January 25, 2019
Hallo Readers!
My name is Zachary Stein and I would like to welcome you to the IRES 2019 blog!  I am currently in the 3rd year of my Bachelor's in Aerospace Engineering at UCF.  My focus in research is primarily on the effects of ingression of debris, such as sand or volcanic ash, in thermal barrier coatings.  Thermal barrier coatings help to insulate the turbine blades from the extreme environment of gas turbine engines used in airplanes and power generation.
These studies have led me to the IRES program and I can't wait to get started with my fellow teammates.  I know the team is just as eager to start as I am since IRES is an amazing opportunity to not only be able to collaborate on an international level, but also allow us to work at a professional research center with equipment that would be otherwise impossible to have when testing our experiments here at UCF.  This means we should not waste any time we have while we are over there!  This can only be achieved through proper planning, which we will be doing over the course of the next few months leading up to Germany.
This past week was mainly an introduction and getting to know each other and our areas of expertise  as well as looking at what we need to get done, logistically, in order to have everything set for duration of the trip.  Expect to hear from them over the following weeks as they introduce themselves and things we have done in preparation for this summer in Germany!
---
---
2018 IRES Blog
---
---
July 27, 2018
Hello Everyone!
This time next week I will back in the States, but I have enjoyed my time here in Germany. We are currently experiencing a heat wave this week with degrees in the upper eighties and lower nineties. In Orlando they just call this summer, but in Orlando air conditioning is also ubiquitous.
I'm grateful to get a behind the scenes view on how the samples I've been looking at are made. It helps me understand the signals that I've been looking at before I came here. For example, on a lot of the samples I was looking at, there would be this large fluorescence in the Raman signal, but after a few scans it seemed to die down. From working at the DLR this summer, I've come to realize that fluorescence may be a result the epoxy used to maintain the structural integrity when cutting the sample during preparation.
This upcoming semester I will be looking at reactive thermal coatings which should show more crystalline reaction products. I've been compiling a database with the Raman spectra of the reaction products expected in order to be able to more readily identify the products by the spectra I collect. Also I've been working in python in order to simplify the peak deconvolution process during data analysis.
In addition to the fabrication process of the samples, I've learned a lot about scanning electron microscopy (SEM) just from sitting in on my colleagues' SEM sessions. It is a useful microscopy to couple with Raman mapping in order to gain a more thorough insight into the Raman mapping. I'll have to ask my professor first but I want to get the training for SEM when I get back to UCF in order to be able to continuously get images at such high magnification.
Last week we visited the DLR propulsion facility in Stuttgart. One of the standout parts of the tours for me was visiting a scientist who first self-funded his project before he was funded by an institution. He is currently retro-fitting an old Soviet starter gas turbine in order for it to be usable on his glider. It was really inspiring seeing the video of his test runs where he is using his own car to keep the stand his engine was on from moving during the turbine operation. I have a couple ideas I've been working on and making sketches of for years, but when I return, in my spare time, I'll be working to bring those sketches into real life.
Chance
---
July 13, 2018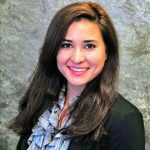 Hello Readers!
A lot has happened this past month! Our experiment has been progressing wonderfully; with over five new turbulence plates designed, we have become literate in LaVision Davis processing for our high-speed flow images taken. Michelle and I are also becoming well versed in characterizing turbulence and are looking forward to analyzing the data more thoroughly after our visit to Cologne.
Upon arriving to DLR Cologne, Michelle and I were greeted by Chance, Luisana, and Dr. Marion Bartsch. Dr. Bartsch gave us a presentation on the DLR Cologne facilities and capabilities followed by a tour of their material testing equipment and labs. We were very impressed and even got to see the twisted metal airframe from one of their early testing! After lunch we concluded the tour with presentations of each IRES student's work.
We had some free time to explore Cologne and got to see the Roman Praetorium, The Gothic Cathedral, the Hohenzollern Bridge, the Cologne Zoo, the Botanical Gardens, and even enjoy the Cologne Pride Event! Cologne was an incredible city, but my favorite part had yet to come!
ESA/EAC Tour
Dr. Boxx was kind enough to put me in contact with a member of ESA (European Space Agency) in Cologne European Astronaut Centre (EAC), Dr. Aidan Cowley, and we were luckily able to arrange a tour! The entire IRES team enjoyed themselves and it was very rewarding to see the big picture results of all our work in action. The EAC tour solidified the belief that through global collaboration great things can be accomplished, and was definitely my favorite part of Cologne!
DLR Stuttgart Combustion Team Building Event: Energy Day
After arriving back to Stuttgart from Cologne, we attended the annual team building event for the combustion team at DLR Stuttgart called Energy Day. There we explored the Mercedes Benz Museum and received a guided tour of the famous company; from the first motorcycle, to the company's evolution throughout the ages, to concept cars that never made it to production. It was an incredible treat! We continued as a team to lunch then a hike to Grabkapelle auf dem Württemberg, where we all reconvened to head for dinner at the Pig Museum Bier Garten.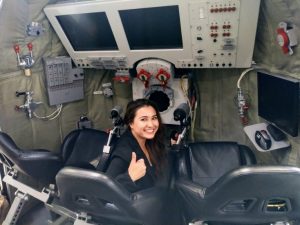 I've been having an incredible time here in Europe and Germany, and in less than a month I return to Orlando. In these short two months I can honestly say this opportunity has helped me grow professionally and personally, and I'm excited for what the future holds!
Jalime, signing off!
---
July 6, 2018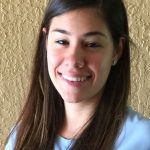 Hello everyone!
Here are the quick updates I have for now.
At DLR I have been working with Dr. Bartsch on designing a specimen to be fabricated from LAM (laser additive manufacturing), which will be used to test the integrity of the part.
This week, DLR had an organized event for everyone in our department to tour the cemetery in Cologne. Chance and I went and at the end of the tour we had lunch with our colleagues in the city. It was an amazing time.
As part of the IRES program, there is an arranged tour for Michelle and Jalime to visit the DLR in Cologne this Friday. Besides the tour, we will be having a seminar in where we are going to present the projects we are currently working on. Next time, it will be me and Chance's turn to visit them and tour the DLR in Stuttgart. I can't wait to tell you about it.
This is all I have for now. Until next time!
Luisana
---
July 1, 2018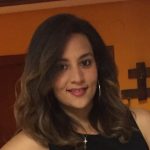 Hello Everyone!!
Research Update: Things are going soo well. We finally have the experiment up and running. We took our first data set this week. Jalime and I are writing up our python scripts to post-process the data. We are making ways. It was rough in the beginning but we are getting through it. Hopefully by next week we have the script done and the data processed.
Personal Update: It's been a fun couple of weeks. I've been able to meet a lot of new people. Watching the world cup has helped with that. A little sad Germany did not make it to the next round but I am happy that Mexico and Colombia did!! Jalime and I are going to Cologne next weekend. Very excited to visit DLR Cologne and see the rest of the group. We were also able to schedule a tour with ESA control center. That should be very exciting. I am sure pictures will be loaded next week!!
Until next time,
Michelle
---
June 22, 2018
Thus far research has been going well, I'm learning a lot about metallography and sample preparation. My eagerness to get my sample prepared sometimes gets me impatient to use instruments that everyone else needs as well, but I realize that the access to excellent scientific facilities is a great privilege and the planning needed to meet my schedule is a good learning experience.
The world cup has started and everyone here is invested into it and even I got into it. The local park by me has a beergarden that plays all the games on a big screen. I've been able to see Cristiano Ronaldo tie the game up with under 10 minutes left in the game and I also got to see the large crowd of German fans upset when Mexico beat Germany. All of this just shows me how similar people are. I feel the same type of energy when the playoffs in basketball or football start.
Chance
---
June 15, 2018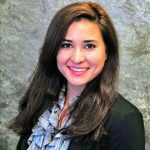 Hello Readers!
It has been about a full month since our initial arrival to Germany and it seems as though time is flying by! We've visited so many incredible, literally breathtaking countries and cities already. Just this past weekend we, the four of us, reunited in Berlin to tour the Siemens facility, which was quite a treat! I've never seen gas turbines the size of buildings before, let alone had the opportunity to witness how they are manufactured, assembled, and even tested. Siemens even does collaborative work with DLR researchers to investigate methods for cleaner energy, examine integrity of materials in operational conditions, and optimize material manufacturing for industry to name only a few examples!
Berlin was such an incredible city rich with culture and history, that while Luisana practiced her Turbo Expo presentation (you go girl!) Chance, Michelle, and myself went to the Deutsches Technikmuseum (German Museum of Technology) and gained an even further appreciation of German engineering throughout the ages! Ranging from textile machines, locomotives, to film technology, and aerospace technology, we learned so much!
Dr. Boxx, Michelle, and I are making progress on our research project and will hopefully be at operating status and commence data collection by the end of this week. We have learned so much valuable skills in the short time we've been here that I'm still in a daze at how lucky we are. After receiving multiple offers for the summer, its safe to say I've made the best choice! Until next time!
Jalime
---
June 8, 2018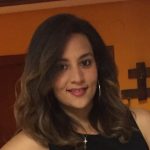 Hallo everyone!
DLR update: I have only been working at DLR for 3 weeks and I have learned so much. Everyone here is very friendly and extremely helpful.  The combustion group I am working under has these daily "Tea Times" where everyone in the group meets up and talks with one another. On Tuesday, during tea time everyone discusses what they have been working on throughout the week and ask for advice from the other colleagues and the head of the department. They definitely work as a team here. Our project is also coming along. Most of the experiment is set up. We hit a few bumps in the road that delayed us a little but we have been able to make up the time. We should be running and taking measurements by Monday of this week coming up. Jalime and I are super excited to see this project through. The topic we are investigating is very interesting and our adviser is very knowledgeable. I am truly grateful to be given this opportunity!
Personal Update: I am in love with this country; every day is a new adventure. Stuttgart feels like home now. Jalime and I are trying to learn some basic German to help us a bit. Most of the people speak English here but we have noticed that knowing at least some basic German would help in the situations where we do interact with the few people that do not speak English. I came down with a cold when we first got here and let's just say it was most definitely an experience trying to find medicine but I think we are getting better with expressing ourselves. Also, it just happened to be that we came during the month where they had a few holidays so Jalime and I have been able to explore Europe a bit. We checked out a few cities in Belgium, we visited Amsterdam with Luisana and Chance and we made our way to Paris this past weekend since we had a 4 day weekend.   This weekend coming up we are going to Berlin for a tour at Siemens! I'm sure we will have many pictures to share.
Michelle
---
June 4, 2018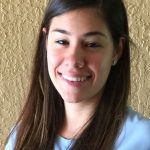 Hello everyone,
It has been almost two weeks and time is flying by. On my first day at DLR I finally got the opportunity to meet Dr. Bartsch. We went over the necessary paperwork to get started at DLR. Since then, I have been doing literature review to better understand about the different testing techniques we could possibly do here.
Last Friday Dr. Raghavan came to Cologne and helped me and Chance move from the hotel we were staying at to our student housing. The student housing is great and there are so many things close by.
On the other hand I have been visiting Cologne by train or by simply walking. It is such a gorgeous place!
Until next time, Tschüss!
Luisana
---
May 25, 2018
Crossing the Atlantic: An Initial Impression of Germany from the IRES Team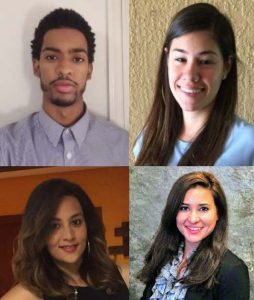 Chance:
Thus far Germany has been a great experience. The group that I'm working with has really brought me in and made me feel like one of them. The DLR location in Cologne looks amazing. It's like it is a campground due to all of the trees around. It serves as a beautiful backdrop to doing research. You could be nose deep in preparing samples and then you look out the window and see nothing but greenery. It's a great juxtaposition of nature and science.
Luisiana:
Hello everyone!
I finally arrived to Germany! Chance, Jalime and Michelle were already in their destination. I was so excited and a little nervous but finally made it to Cologne. Since I got here it has been great and people are so nice and helpful. Cologne is beautiful. At DLR I have been reading literature related to my topic of research. As the week progresses I can't wait to tell you more.
Until next time!!
Michelle:
Hallo!!
I can't believe I have been in Germany for a week and a half already! Time definitely flies. Jalime and I arrived to Germany on the 16th and it is safe to say, I was so happy when we got here. Flying for 16 hours is no joke. Jetlag is a real thing haha. On to DLR update, we went in on Thursday of last week to fill out paper work and pick up our badges. We got Friday off since Monday of this week was a holiday so our adviser gave us the rest of the week to settle in and get familiar with the town. This week has been a little bit more productive. We started setting up our experiment and hopefully we will finalize everything within the next week or two.
Jalime:
Upon arriving to DLR in Germany, I was overwhelmed by the incredible facilities, knowledgeable team, and friendly welcome by everyone! The DLR team immediately made us feel at home, engaging in pleasant conversation during their daily tea meetings while giving them an opportunity to practice their English. DLR is working on so many incredible and profoundly changing projects ranging from alternative energy to imaging diagnostics for combustion research. It's unbelievable I get to be a part of that. We have reunited with our German mentor and have begun setting up our summer experiment to commence data collection. I am thrilled, overjoyed, and blessed to have the opportunity to not only learn so much technically and scientifically, but culturally as well! I already love it here!
---
May 18, 2018
I think I'm finally realizing that I'm going to Germany. This whole semester I've been sort of unexcited about the trip honestly because I didn't believe it was real. But now that I've heard from Jalime and Michelle and that they've gotten to Germany safely it has hit me that this is happening.
 I went home for Mothers' Day this past weekend and my mom and I watched some home movies of my childhood. It's crazy to me that the big-headed kid in those movies is now going to the German Aerospace Center to work on thermal barrier coatings. I'm going to learn how to actually fabricate the samples and the different parameters that goes into the creation of these samples. I hope to make them in a way to remove some of the difficulties that came with characterizing them that I encountered. I hope to continue this research but if someone from the next round of IRES applicants takes over I hope to make their job easier.
One last thing. The other day I was having difficulty doing some minor task, and my friend says to me, "Chance this can't be that hard for you, this isn't rocket science and even if it was, you actually do rocket science." And while my research has been related more to airplanes, I imagine it could be applied to rockets as well. I think it's cool that I'm almost a rocket scientist.
Chance
---
May 13, 2018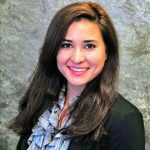 We will be leaving for Germany in less than a week! Our German research mentor has given us invaluable training and insight that we'll carry with us the rest of our careers. As exciting as this opportunity is, one can't help but to feel somewhat anxious about living in an entirely new continent! Luckily, Dr. Boxx has suppressed those feelings through his patient and knowledgeable mentorship, and I'm overjoyed to continue helping with his research in Germany. I will be missing all my family and friends dearly, but alas great adventure lies ahead!
Jalime
---
May 7, 2018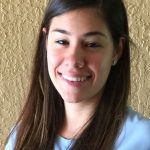 Hello everyone!
We are only a couple of weeks away from going to Germany. We just had our finals and classes are finally over for the semester!
This week we met with Dr. Raghavan and some of her students who went to DLR on previous years. We had very good last-minute advice from Lin, Brooke, and Owen, in addition to two other students from Germany. I definitely feel more prepared thanks to the guidance during this preparation.
In the meantime, I have been working on finishing gathering all my data for my thesis before I leave, so I can start having things ready when we come back from Germany.
This is all I have for now. I will write you from Germany next time!
Luisana
---
April 27, 2018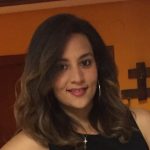 Hey everyone!
It's been a little crazy these past couple of days. It's finals week here at UCF and we are only 2 weeks away from leaving for Germany, so there is a lot to do.
Germany Update: Dr. Boxx, our German advisor is currently working in my lab here at UCF. Jalime and I are more than excited to start this journey with him. He is a wonderful person to work with and learn from. Our experimental facility is almost done being machined. Once Jalime and I get to Stuttgart it should be up and running. We will assist with setting up the optics for PIV and take preliminary data.
Personal Update: I am finishing up my finals for my graduate courses. I also found out that I passed 2 of the 3 qualifying exams I took in the beginning of this month. The 3rd one is still pending so fingers crossed!
Well. that is about it for now! Next time you hear from me, I will be in Stuttgart.
Michelle
---
April 24, 2018
Hello,
I'm almost done with the data acquisition now that the semester is almost over. It's a lot right now trying to make time to study for finals and ger data, so I'm glad I can pause that right now. I'm excited we will be in Germany soon. I received my room and it feels real now.
Goodbye
Chance
---
April 7, 2018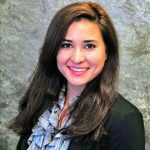 Germany is only six weeks away and I've been filled with excitement and determination as our departure date is quickly approaching. We are to characterize turbulent flows in an effort to help our German mentor design a combustor and have been hard at work learning and understanding several programming languages and analysis software in preparation.
In addition to our literature review, I was lucky to be part of STEM Day at UCF with the IRES team and volunteer with middle and high school students! I am very passionate about volunteering and STEM Outreach, I am even the SHPE Jr Committee Lead and have even been asked to be the Outreach Officer for SWE. To me, it's not just volunteering; it's about inspiring future generations of scientists, engineers and artists through self-discovery, confidence building, tapping into their potential, and developing an empathetic mindset. I believe my role as a STEM (STEAM) mentor is to not only to inspire children to believe in themselves, but to also believe in the good in the world and science's role in doing so. It's not just a responsibility but a privilege to continue the momentum started in previous generations and be a catalyst for dream making.
The students had a great time and really enjoyed our educational presentations on heat transfer, spectroscopy, and engines. We even learned from them as well, some students have even built their own turbine and turboprop engines from cans! It was an incredible experience bonding with the IRES team, volunteers, and the talented students. The students even earned their intergalactic passport! We are looking forward to planning and conducting STEM outreach events in Germany as well!
Jalime
---
March 30, 2018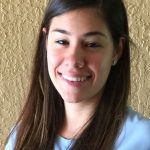 Hello,
It is already April and we are getting so close! At the end of February, we had a meeting with Dr. Bartsch about figuring out my research topic. We talked about my current research topic on additive manufacturing and having a possible overlap with a collaborator from DLR. We discussed designing test articles from additive manufacturing that could be tested at DLR. Since I have an idea of my topic with DLR, I have been reading papers related to what I could be doing there.
A couple weeks ago we started our own weekly presentations. Chance was the first one to go and presented to us his research topic and his progress with DLR. It is amazing how much he has done so far and how much he has learned since we started this program. I am looking forward to knowing what the rest of the team members are working on.
Today we had our UCF STEM day! We had two groups, one from middle school and another one from high school. It was amazing to work with them as they seem so interested in STEM. We had different activities and got the opportunity to teach them a little bit about heat transfer, spectrometry, materials, and aero engines. In the end, we asked the students questions about the subjects we went over and gave out prizes. They seemed to love it and the entire IRES group and volunteers had a great time.
These are all the updates I have, for now, see you next time!
Luisana
---
March 23, 2018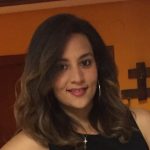 Hey!
I can't believe it has been a little over a month since I last wrote in this blog. Time is definitely flying by. Jalime and I have been communicating with our advisor in Stuttgart. Everything is going as planned. Our rig is getting machined and recently another doctoral student was able to do CFD modeling of the rig giving promising results. Also, our advisor is actually coming to UCF beginning of April. Super excited to start working with him.
Update on preparation for our trip:
Not going to lie, I am a little behind on my python training. I have been super busy with the literature review of the experiment and I have also been studying for the qualifiers. What is that you ask? They are very important exams for students in the Ph.D. program. They consist of 3 different topics and if someone doesn't do well, there is a possibility they do not continue in the program. Wish me luck!
T- 54 days before heading to Germany !!!
Michelle
---
March 20, 2018
Hello,
The past couple of weeks I've essentially been living in the lab. I took a week off, but only relatively. I'm not in the lab this week but I'm still doing a bunch of data analysis. Truthfully it's the most involved part of research. I'm getting interesting results though. Some of it aligns with the literature, some of it doesn't but it's all intriguing nonetheless.
The research I do involves Raman spectroscopy. The short of it is that I shine a laser on a material at a certain wavelength and some of the photons that will be reflected off of the sample will be shifted to a different wavelength. This shift in wavelength is directly related to the compounds in the material. While this sounds super scientific on paper, in reality, I'm just pressing a button and waiting on the instrument to alert me when it is done doing its thing. It's actually quite boring only because sometimes it can take hours for the instrument to be finished collecting data and the only thing you can do is wait. Often I bring in other work to complete while I'm collecting data to pass time.
Today one of my ideas for a different type of characterization was confirmed in a paper I randomly found so that's cool. I've been pitching it to people but it always seemed to fall flat. I think it may end up being something that I just do on the side. Anyways, that has been my life since the last update.
Chance
---
March 2, 2018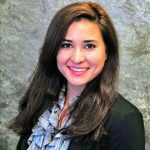 Hello Curious Reader!
My name is Jalime and I'm a junior studying aerospace engineering at the University of Central Florida. Since I was a little girl gazing at the night sky, I've had my sights set on exploring the stars. I've overcome quite a bit to finally make it this close to achieving my dream of building spaceships! By happenstance, I was told of this amazing opportunity to travel abroad to Germany while conducting research, in my aerospace design course. I made it a personal goal to study abroad at one point during my academic career so naturally, this seemed like an appealing enough reason to apply.
However, the fact that I'd be conducting research at the German Aerospace Center (DLR), who have an immense amount of aerospace and spacefaring projects including some partnering with the European Space Agency (ESA), Japan Aerospace Exploration Agency (JAXA) and even NASA was the main driving force for wanting to participate in this program! To think, I'll be learning from some of the best aerospace engineers in their respective fields! I've been conducting research at the Propulsion and Energy Research Lab (PERL) in hypersonics for over a year, and am looking forward to gaining a different perspective on research in an international setting. I can not wait to explore the German and European culture, but I am most looking forward to hearing about all the incredible projects of the DLR scientists!
Jalime
---
February 23, 2018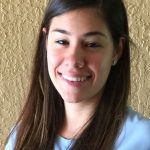 Hello everyone!
My name is Luisana Calderon and I am a UCF student pursuing my Master's degree in Mechanical Engineering. My research focuses on the study of flow and heat transfer behavior on an additively manufactured part made from Inconel 718.
Because additive manufacturing is a relatively new technique there are so many questions and someone needs to do the research! And that is why I applied to the IRES program with the purpose of gaining valuable knowledge about this subject. The idea of doing research abroad sounded exciting as I would have the opportunity to meet people with a different culture, language, way of thinking and learn about how other engineers and researchers interact in other settings. I am looking forward to going to DLR and eager to learn more about additive manufacturing and have this amazing opportunity to go to Germany!
Luisiana
---
February 16, 2018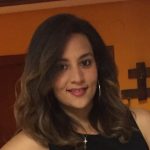 Hallo!
First and foremost, I would like to introduce myself. My name is Michelle Otero and I just began my journey in the Ph.D. world.  I am currently a 1st-year aerospace engineering Ph.D. student here at UCF. My current research focuses on thermoacoustic instabilities in combustion chambers. I am investigating the different mechanisms that help dampen frequencies detrimental to combustion chambers.  I am super excited for the research waiting for me in Germany. The collaboration project I will be working on will consist of characterizing turbulence at pressure. Although it is different from the research I am currently working on, I'm excited about the new challenges. My future research for my dissertation will be related to the work I will be doing overseas. This trip will provide me with an excellent opportunity to jumpstart my dissertation research will some of the most known engineers in my field.
Update on preparation for our trip:
Our flights and hotels have been booked. Last week I began my python training. I found out that in DLR they post process their data using python, so I need to start learning how to code in python before I get there so I do not follow behind. With only 3 months to set up the rig, take data, and post-process, I want to make the most of my time. Well, that's all for now! Stay around to get all our updates about this amazing opportunity!
T-minus 94 days!!!
Michelle
---
February 9th, 2018
Hello World,
My name is Chance Barrett and I'm currently a 2nd year Physics Ph.D. student at the University of Central Florida and this is my first blog post detailing my journey from Orlando to Germany. I am really looking forward to this summer, traveling to Germany was a big reason I applied to this program. I've always wanted to be in the position where my work takes me overseas, and now, here I am.
Speaking of which I'm enjoying learning about the behind the scenes coordination of an international collaboration. As a person who wants to be a traveling scientist, being a part of these conversations is a great opportunity for me to learn for the future. This summer I'll be learning some manufacturing techniques. I've spoken with my DLR collaborator and the goal is for me to finish my characterization here so that when I get to Germany I can just practice making samples. I'm looking forward to putting down my characterization gloves and picking up my manufacturing ones. So far throughout my time in graduate school, my main focus has been on characterization. I anticipate it being a nice change of pace from my usual research. That's all I have for now. Talk to you later random internet stranger.
Chance
---
---
2017 IRES Blog
---
---
August 4th, 2017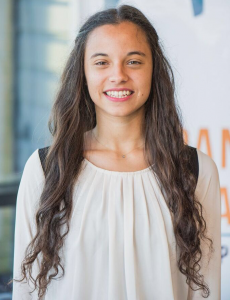 Hello everyone,
We arrived in Florida earlier this week. Now that my time at DLR has come to an end, I feel as if I am a much better scientist and student than when I first started. During my time at DLR I worked on analyzing data using the resources available to me. I learned much more than I could have imagined during these past two months. I am looking forward to continuing my research and studies this upcoming fall semester.
I just wanted to say thank you to all of those who made this experience possible. Thank you for reading our blog posts, I wish the best of luck to next year's IRES group.
Take care,
Debraliz
---
July 29th, 2017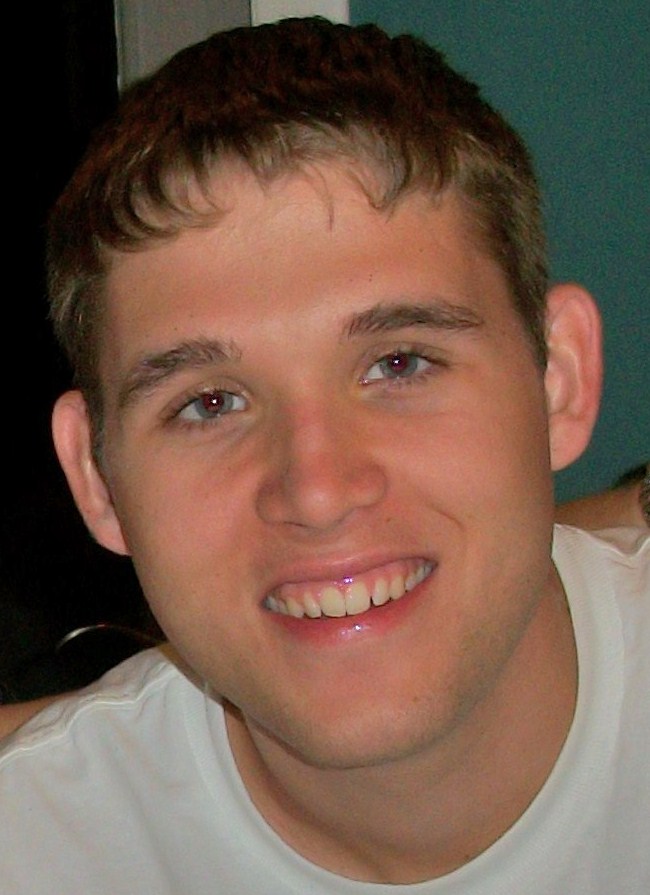 Yesterday was the last day at DLR. I have spent the last week taking as much data as possible so that I can eventually write a paper in collaboration with my DLR colleagues. I complete a second set of experiments where water was added to the mixture to understand the differences in the chemical kinetics. This will be important to understand how the combustion environment reacts as novel cycled concepts are attempted. Working at DLR has been an unbelievable experience and I was able to work with some of the best researchers in the world over the last few months. During my time here, I have developed a better understanding on controlling the shockwave characteristics in the shock tube to more accurately control the experiments. Now as I head back to the U.S., I will use the knowledge that I have gained here to complete my PhD when I return to UCF.
Owen
---
July 21st, 2017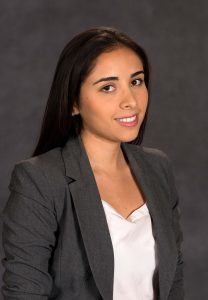 Hallo!
Well, the time has come it is my last post. None of us want to leave but we are all excited of what is to come this fall semester. We plan to publish papers, apply for fellowships and attend to conferences. While being here I was able to establish a good relationship with my mentor. We were able to come to a point where we see many possibilities for new experiments and publications within the CMAS team. Given this, Dr. Ravi, my mentor at DLR, has encouraged me to apply for Fulbright and NSF GRFP ( graduate research fellowship program). Both application deadlines are within the next two months which means I have a lot of work to do and a lot to look forward to!
Tschüss
Estefania
---
July 14th, 2017
Latest video blog from our IRES team at DLR
---
July 14th, 2017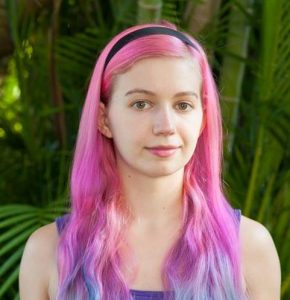 Hallo! This is a bittersweet post for me, because it will be my last blog post in Germany. None of us are ready to go home – it's been an incredible summer. Today, the three of us in Cologne went to Stuttgart to visit Owen at the DLR facility there, and to meet his supervisor, Dr. Braun. She gave us a presentation about the work that her group does, studying combustion, and we each gave a presentation of our work to her and Owen. The two of them took us on a tour of the facilities that their group uses, which was very cool.
Auf weidersehen!
Lin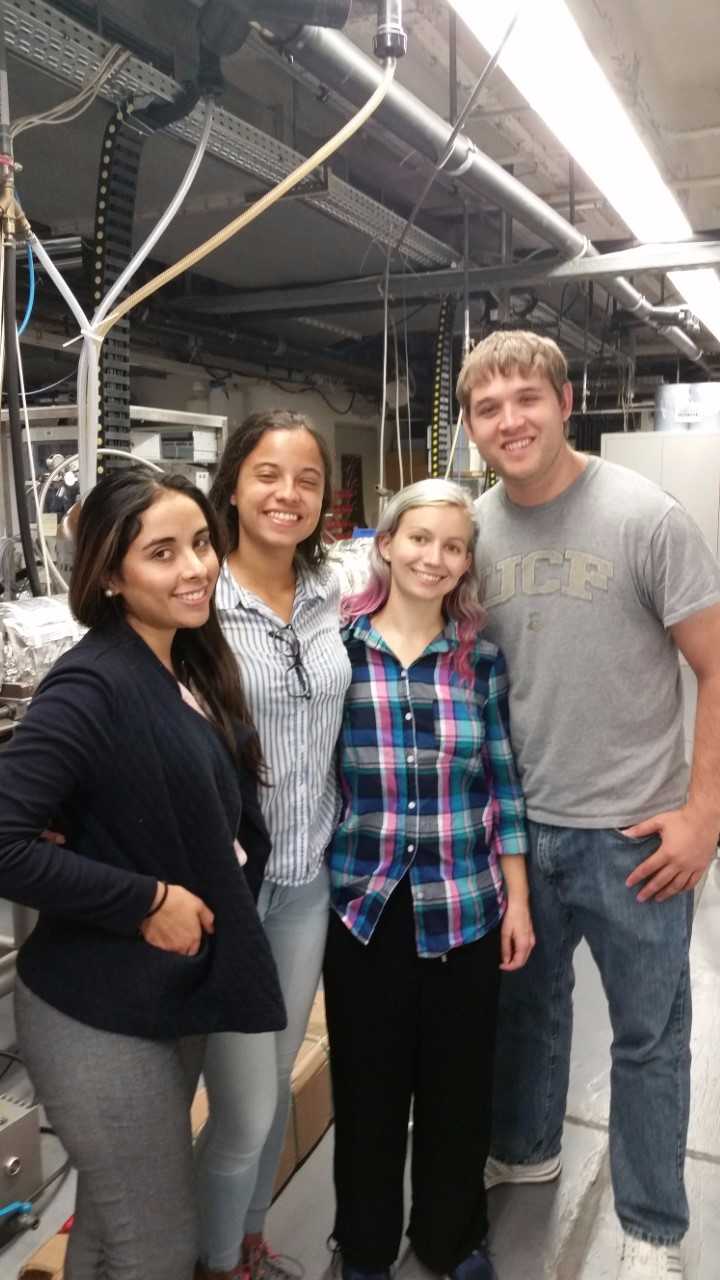 ---
July 7th, 2017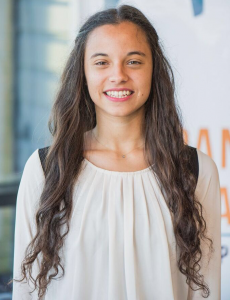 Hallo!
Since I last wrote a blog post, so much has happened! The CMSX-4 team has been working hard to finalize phase identification of our material, look for conferences where we can present our work, and writing plans for experiments that will be run at DLR.
This week Owen visited us at DLR. He presented to us his research on measuring the ignition delay times of a natural gas surrogate using a shock tube. In about two weeks, Estefania, Lin, and I will be visiting Owen at Stuttgart to do the same. This is the perfect learning opportunity for the four of us to correlate our work.
Today Lin and I were fortunate enough to get the chance to sit in on a presentation given by a collaborator from Japan. I am grateful that we got to be part of that environment, not every student gets to experience that. We got to see scientists from different parts of the world working towards a common goal. International collaboration and research – that's what this program is all about.
Bis später,
Debraliz
---
June 29th, 2017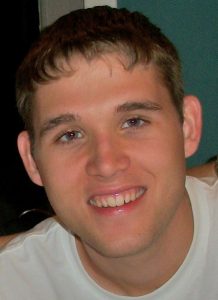 I am back in the U.S. for the ASME Turbo Expo Conference this week, presenting some work that I performed at UCF. I am able to spend time with my DLR advisor, Marina Braun-Unkhoff, and met up with several colleagues that I had met during my stay in Stuttgart. The conference has been fun so far with interesting talks on several different topics that I work on and I was able to catch up with the members of my lab at UCF. My experiments at Stuttgart have also been going well as well. I continue to collect data that at conditions that are unobtainable at UCF and have been even found a solution to an issue that I may be able to bring back with me when I come back. This issue has limited the test time that I have been able to measure over but I now may be able to measure test times that are several times longer than before. There is about one month left and I plan to collect as much data as possible during this time. I have a few more days at the conference but I am looking forward to returning to Germany. Next week, I will also visit DLR Cologne so that I can meet with the rest of the IRES group and see the different facilities that are available there.
Owen
---
June 23, 2017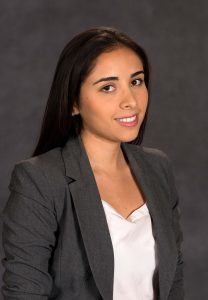 Hallo!
This week was our official complete month in Germany. It feels like last time I wrote my post was a very long time ago as it has been quite an eventful summer. Since, we have moved out our first apartment, we were given our designated work areas, spent a day of team bonding with DLR staff and have become more familiar with getting around cologne.
With scitech out of the way, Lin and I were able to obtain metallographic training for future sample preparation. This proved to be challenging as proper sample preparation requires delicate practice. As far as my individual project, the main goal for the summer is to prepare the necessary validation experiments for a journal paper entry to be finished by December. Most of my days are full of items to complete and require a lot of readings and discussions with my mentor.
Below is a picture of Lin and I during our training. Where Lin is taking notes as I label our sample.
Until next time !
Estefania
---
June 16, 2017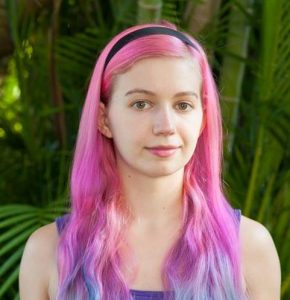 Hallo!
It feels like we've been in Germany for forever, but also like time is passing far too quickly. Cologne feels like home now.
This week Estefania and I got training on sample preparation for microscopy in the metallography lab. Proper sample preparation – cutting the sample, embedding it in conductive resin, and grinding, polishing, and cleaning the surface – is a laborious, time-intensive process, and it takes more skill than I thought. I'm glad I learned using a dummy sample rather than one of my real samples!
One thing I really appreciate about our time here is that we get to have multi-hour, in-depth scientific discussions with our collaborators at DLR. Not many students get the opportunity to have so much time conversing with scientists.
We've also been enjoying Europe on our weekends. So far we've visited Amsterdam, Berlin (we went sight-seeing after our tour of the Siemens facility), and Würzburg, and we have tickets for trips to Barcelona and Paris as well. Our motto is "work hard, play hard."
Tschüss!
Lin
---
June 9, 2017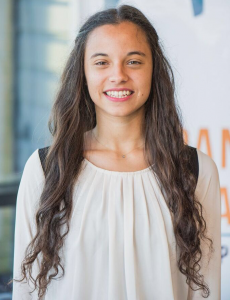 Hallo!
I'm finally writing to you from Germany! So far everything has been an adventure, from lugging around our luggage to getting lost a few times. We have finally settled down at DLR and met all of the scientists. It's incredible the access we have to all the scientists and scientific equipment to aide us in our research.
Today we took a trip to Berlin to tour the Siemens facilities. We got to see and learn about gas turbine engine manufacturing. We also got to learn more about the additive manufacturing process, more specifically selective laser melting (SLM).
So far everything has been an amazing experience, Cologne is starting to feel like home.
Tschüss!
Debraliz
---
June 2, 2017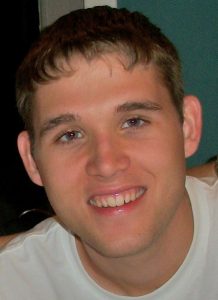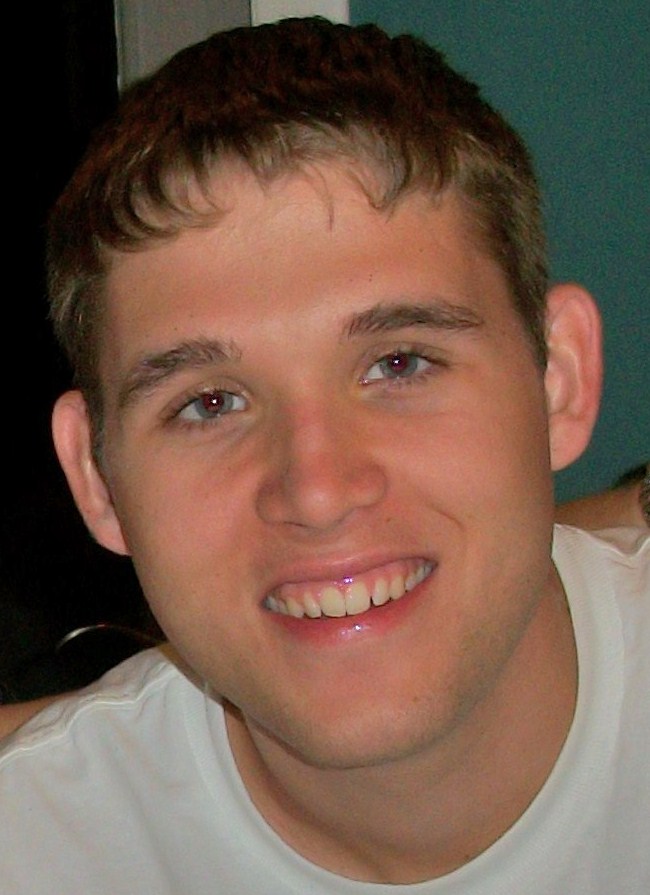 I have been in Stuttgart for the last 3 weeks. In that time, I have gotten familiar with the city and DLR. I have been able to perform experiments on oxy-fuel combustion in CO­2 diluted experiments. So far, the data has been quite promising as I have been able to test new conditions that are much lower temperatures that I am normally able to reach. These temperatures will be able to provide important data for building a robust model to simulate the conditions that are to be experienced inside of a gas turbine. Hopefully, as the research continues I will be able to collect enough data to publish my findings that may also be included into my dissertation.
After spending the last few weeks exploring the Stuttgart area, I am finally going to experience other cities in Germany. I plan to spend the weekend in Munich. This will be an opportunity to see the German Museum and Neuschwanstein Castle. Next week, the whole group is going to Berlin to get a tour of Siemens. This opportunity has been everything that I hoped for, I am able to use unparalleled facilities at DLR and to experience the culture in a way that would have never been possible through a vacation.
Owen
---
May 26, 2017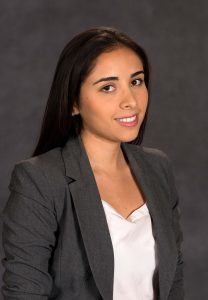 Hello.
We have officially been in Germany for a week and we already have many stories to tell. We arrived at DLR, met our collaborators, worked on our SciTech papers, saw the facilities, visited our assigned work areas and enjoyed our first holiday weekend. On that note, although our first weekend was mainly devoted to SciTech papers, this weekend we explored Koln. First, we had breakfast by the Koln cathedral, then we visited the Roman museum and then climbed all 533 steps of the Koln Dom (Cathedral).  On our second day we got a chance to see Koln's botanical garden (Flora Koln) and tasted authentic German food by the Altstadt ("Old City").
Enjoy the pictures!
Estefania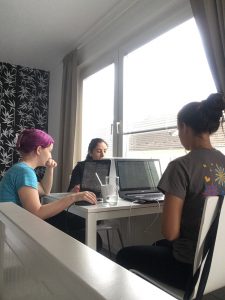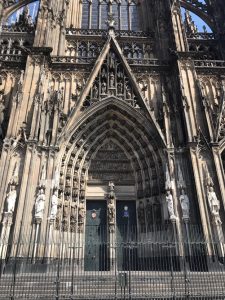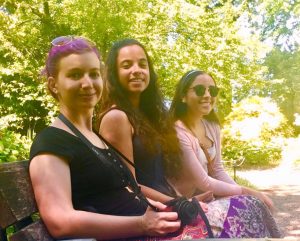 ---
May 19, 2017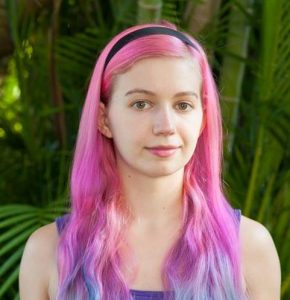 We're finally here! After preparing for this trip for so long, it feels surreal. We departed Orlando yesterday (May 18) and landed in Frankfurt at 7:30 am local time. We then took a high-speed train from the Frankfurt airport train station to the central station in Cologne, and then changed to a local train to get to the stop closest to our lodging. Lugging our bags was not fun, but we did feel proud of ourselves for navigating the public transportation system. Our most common phrase was "Sprechen Sie Englisch?" (Do you speak English?), followed by "Entschuldigung!" (Pardon me!).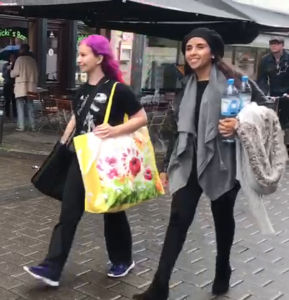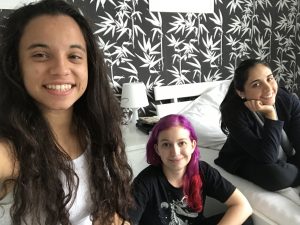 Left: Estefania and I carry groceries in Cologne. Right: Debraliz, myself, and Estefania in our hotel room.
Now that we've settled in to our lodgings, it's time to really get to work. Monday is our first day at DLR, and we're so excited!
Lin
---
May 12, 2017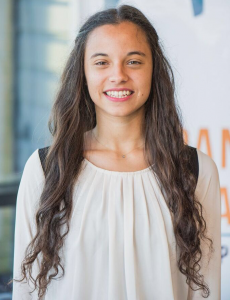 Hello,
A week from now we will all be in Cologne, Germany! These last few days seem to be rushing by. I have been trying to finish all of my preparations for the trip while simultaneously continuing my research.
Today was especially exciting in the additive manufacturing research because I was able to produce my first pole plot – a pole plot is a way to graphically represent the orientation distribution of crystals in a material. This is something I had been working on for a while but had no luck. With teamwork, and a lot of trial and error, I was finally able to obtain the results I wanted. This is going to help us keep analyzing our data and we will have something more to add to the SciTech paper we have been working on.
This past semester was very challenging but also equally rewarding. It's very exciting to be able to say that this is my last post in the United States!
Bis zum nächsten Mal (Until next time),
Debraliz
---
May 5, 2017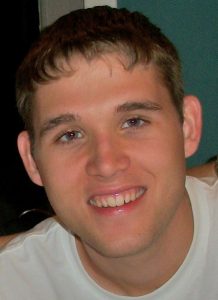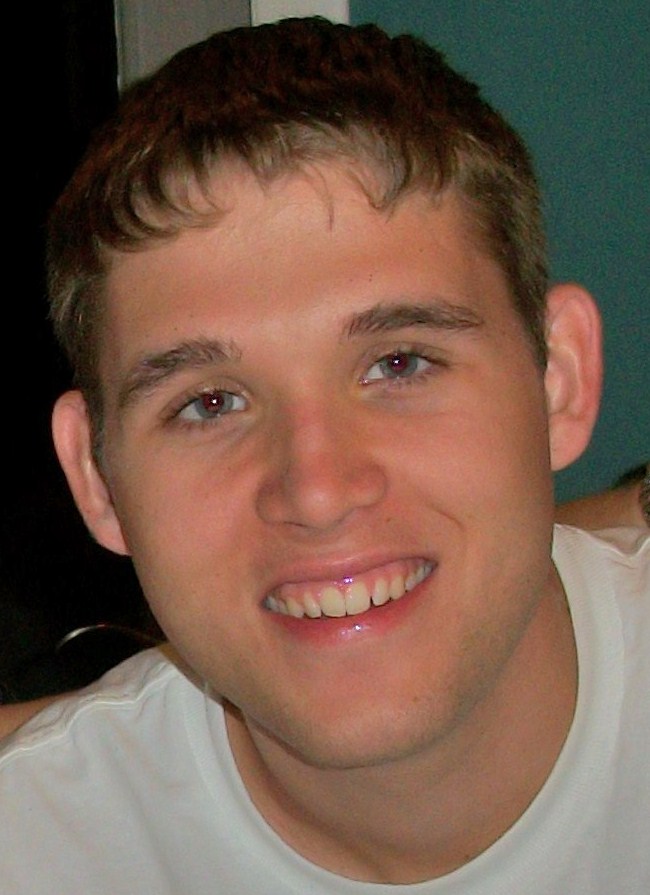 The trip is getting ever closer. I leave for Stuttgart next week and the others travel to Cologne the following week. I am making final preparations and working and making sure that I am prepared for the trip. I also met with my hosts, Drs. Braun-Unkhoff and Naumann, to finalize the experiments that I will be performing there. We discussed two different projects and various other opportunities that I may be able to work on over the summer.
At UCF, I have been busy as well. I took part in my candidacy examination this week so that I could start working towards my dissertation. Experiments are over and I have been able to analyze my data that I took this semester. I am spending the remaining time until I leave writing about my experiments. Last week, I had the opportunity to attend the 10th U.S. National Combustion Meeting and came back with several ideas on how to present my findings on the time-histories of carbon monoxide. Hopefully, I will be able to present my findings in a new journal article soon.
Owen
---
April 28, 2017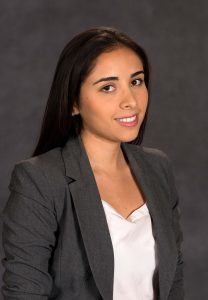 Hallo wieder,
It's the middle of finals, and the countdown for departure has officially started. We couldn't have more things going on at once. The CMAS team performed a twelve-hour experiment day collecting Raman data a few weeks back. With this, we plan to produce a paper for Scitech to present at the AIAA conference which will be held here in Orlando, in January 2018 (click here to learn more about Scitech). Now, December sounds some time away, however, Scitech abstract requirements are pretty substantial. I expect to work on this for the next couple of weeks as the abstract deadline is June 12th.
As you see, a lot can happen in a few weeks. Specially since by then we will be in Germany.
bis dann!
Estefania
---
April 21, 2017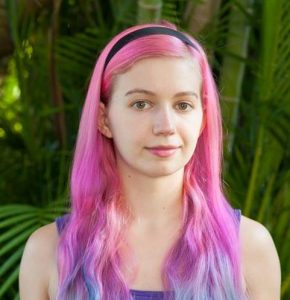 Hello again,
There is now less than a month left before our departure, and it's almost finals time, so we've been quite busy lately! I have been preparing my research plan for my time in Germany, so I can hit the ground running and make the most of my time there. I've also been analyzing the digital image correlation data our field team collected at Argonne National Laboratory last November. Brooke, my mentor, is analyzing the x-ray diffraction data that we collected simultaneously; we made sure to synchronize our equipment's timestamps to make this easy.
The next time it's my turn to post, we'll have just landed in Germany!  I can't wait!
Lin
---
April 14th, 2017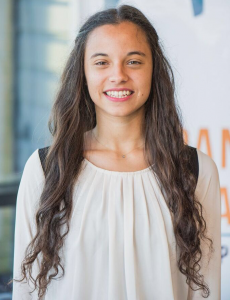 Hello all!
As Owen mentioned, STEM day was a huge success! It was truly rewarding to be a part of this activity. I had not realized the impact that mentoring could have on students before taking part in STEM day. Taking the time to show them what we are involved in may have inspired some of them to want to study engineering.
So far, I have been working to learn how to use the software GSASII and Abaqus to help us further analyze data. Trying to learn to use two different software that I had never seen before was a little intimidating at first, but now I feel that I can take on the challenge of learning any software. It is just a matter putting forth the time, along with a lot of trial and error.
Now that the semester is coming to an end, I have written up a timeline as a guide for what I want to accomplish from now up through my time at DLR. I think of this timeline as little goals that will help push me towards a bigger goal. I've learned the importance of this step in doing research. Having an outline of your goals is useful down the road to remind you why you began doing research in the first place. It is also a way to see if you accomplished what you set out to, or even accomplished more. This is a lesson that can be applied to many things in life, not just research.
Until next time,
Debraliz
---
April 7th, 2017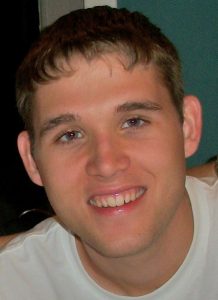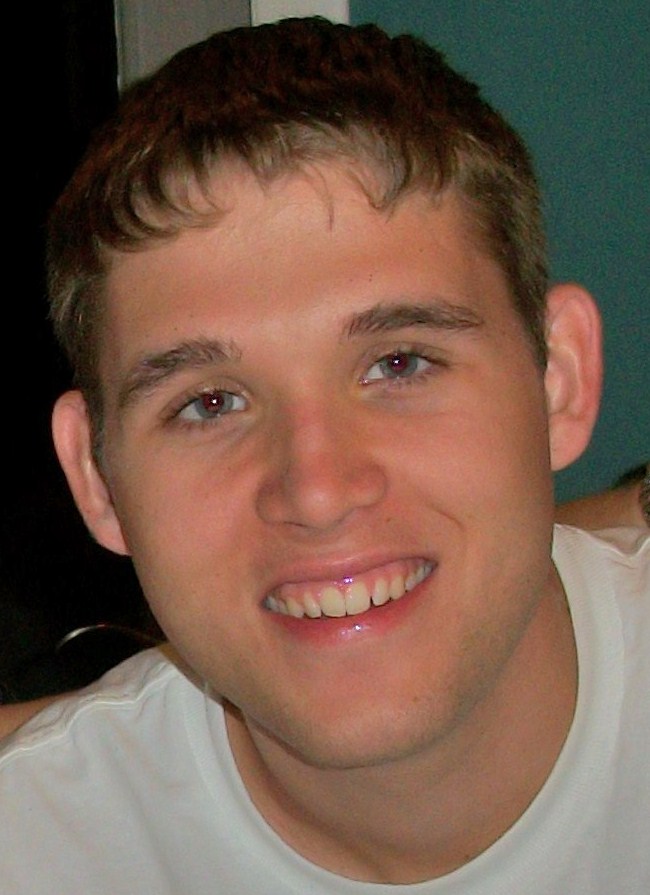 The trip is only one month away now. We are making last minute preparations and preparing for the trip. Last week, we participated in STEM Day and taught high school and middle school students about the various parts of an aircraft engine.  The students were taught about the compressor, combustor, turbine and future designs. The students even came prepared to teach us different words associated with the engine in many languages such as Chinese and Portuguese.
I was able to complete my experiments over the last month as well and have started analyzing the data. I hope to be able to provide insights on how the production of carbon monoxide affects the environment that is to be seen in the turbine engine. Also, I am preparing for the experiments that will be performed over the summer. I will work on liquid biofuel kinetics to understand the effect of these fuels in combination of conventional fuels. Over the next month, I will work on understanding previous research to be ready when I arrive in Germany.
Owen
---
March 31st, 2017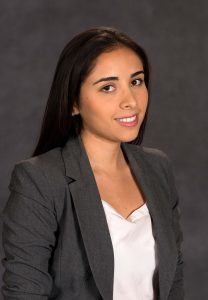 As Lin and Debraliz have mentioned, the end of the semester is fast approaching. Only five weeks left of the semester and finals are around the corner. This week I met with Brooke, last year's IRES participant, to discuss goals for the summer. As she explained, at DLR the amount of possibilities are countless given the accessibility to state of the art equipment. To make the most of it, my team and I will develop an outline of action items for the summer. This will enable us to express to our collaborators what needs to be done and how this will be of benefit for our common end goal.
Finally, next week during our IRES meeting, we will  be going over final logistics such as: what to bring to Germany, how to take money, housing update etc.
I'm looking forward to my next post as it will be even closer to our final departure.
Until den!
Estefania  
---
March 24, 2017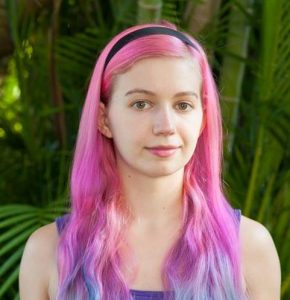 Hello again!
It's quite a busy semester. In addition to preparing for UCF STEM Day (as Debraliz discussed in last week's post), I have been working on a poster to present at the Showcase of Undergraduate Research Excellence. Just yesterday I sent the finished poster to be printed. The Showcase will be held April 6 in the Pegasus Ballroom of UCF's student union, and it is open to the public; you are welcome to come see my poster and all the others being presented.
I am also currently writing a paper on the techniques we used to obtain strain data via digital image correlation at high temperatures while simultaneously taking synchrotron data. This paper is based on the work we did at Argonne National Laboratory last November. This is the first scientific paper I have worked on, so I'm learning a lot. A critical first step is to decide what figures are needed. Once you have a list of the important figures, it acts as an outline to guide the focus of the paper.
Until next time,
Lin
---
March 17, 2017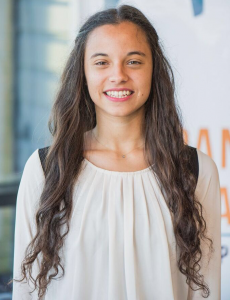 Hello again,
This semester seems to be flying by. In about two months from today we will be on our way to Cologne, Germany!
As of now we are in progress of finishing up our preparations for the UCF STEM day event at the end of this month. So far it has been a challenge to try and break down technical engineering terms in such a way that they can be understood by high schoolers. Having to do this really puts things into perspective. What I mean is that whenever you're presenting any information, whether it's a poster or a presentation, you need to consider what kind of audience you have. In order to effectively get your point across you must make sure you do it in a way that can be understood by your audience. I have learned that this is not an easy skill but it is one that improves with practice and experience. Hopefully during this event we will be able to teach the high schoolers something and learn a thing or two ourselves.
Currently, I am working with the Additive Manufacturing group to analyze the CMSX-4 data from the x-ray synchrotron experiments run at the Argonne National Laboratory last fall. Right now, our focus is on determining phase volume fraction. The data we have has presented us with somewhat of a challenge because we have textured diffraction rings which can be difficult to analyze. How do we overcome this challenge? Literature, literature, literature. Taking the time to read through past research papers to find what has been done about this will save us a lot of time in the long run.
Overall my understanding of this subject is really starting to come together but it is, as always, still a work in progress.
Hope you've all had a great spring break!
Debraliz
---
March 11, 2017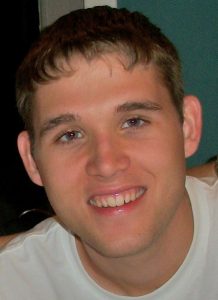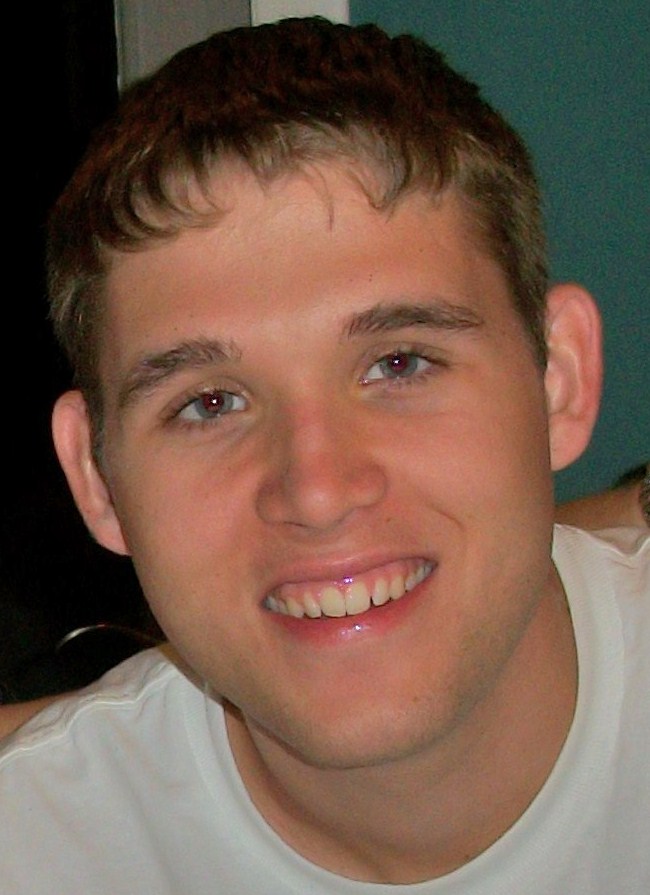 Now that the logistics for the trip to Germany are mostly taken care of, the team has turned its focus to community outreach, one of the key parts of the IRES Program. We have been working diligently on a plan to teach high schoolers the importance of collaboration in Engineering and to show them different parts of an actual engine at UCF's STEM Day.
As for my own research, I have completed characterization of the new laser system that I was previously working on and have been using it to record data over the last two weeks. I have recorded the time-history of carbon monoxide during combustion in different mixtures to better understand the process. Hopefully, this data will be able to be used in the future to better understand the environment inside the turbine section and help model the extreme conditions that exist.
Owen
---
March 3, 2017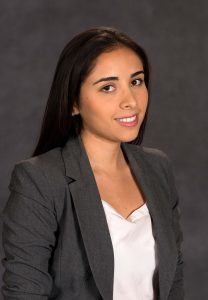 Hello again!
It is already March and we have our plane tickets booked, our two week hotel booked and we have initiated the process for housing. So far, I have been exposed to a vast variety of articles on my area of study, I have run my own data and analyzed it. Given this, we have officially learned a golden rule for good research and good data. Check your raw data fittings. Now, in order to ensure our data is valid, we need to generate a code which will allow us to see data points individually. Moreover, the CMAS group will be participating in the Showcase of Undergraduate Research Excellence (SURE). Putting this poster together has enabled me to look for ways to explain major concepts with little words and schematics.
I'm looking forward to further trip preparations and the SURE poster presentation.
Thank you,
Estefania Bohorquez
---
February 24, 2017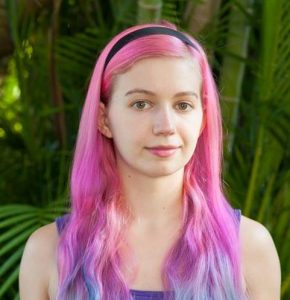 Hi everyone,
My name is Lin, and I am a senior undergraduate student of mechanical engineering. My work concerns the mechanical properties of additively manufactured Inconel 718, a superalloy used in high temperature applications (such as inside engines). Additive manufacturing (3D-printing) is an exciting technique that allows complex shapes to be produced, but the effects of the printing process on the material properties are not known. Last November, I was part of a field team that conducted tests on printed samples of Inconel using the Advanced Photon Source at Argonne National Laboratory. We took plenty of data, and now all of that data needs to be analyzed.
Currently, I'm making exciting progress on high-temperature digital image correlation (DIC). DIC is a method of measuring strain in a sample by tracking the movement of a speckle pattern applied to the surface. Doing DIC at high temperatures is challenging because the light from the heater obscures the speckles; we solved that problem by using a blue filter to remove the yellow and orange light. I have been using an open-source program called Ncorr to do the analysis.
Until next time,
Lin
---
February 17, 2017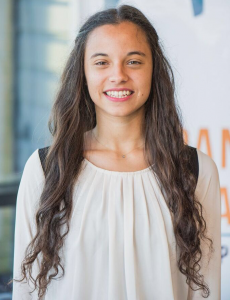 Hello!
First of all, I'd like to introduce myself
My name is Debraliz; I am a junior studying aerospace engineering and minoring in mathematics. I have been a member of the UCF community as a transfer student since the spring of 2016.
How did I get here?
Wanting to take advantage of the many diverse opportunities UCF has to offer, I joined their American Institute of Aeronautics and Astronautics Chapter (AIAA) where I expanded my engineering experience by taking part in several of the projects they offer. In the midst of seeing concepts I had already learned being brought to life, I desired take it a step further. Which ultimately led to me being a member of the Raghavan Research Group in this IRES research/learning opportunity I am fortunate enough to be a part of.
Now,
This first month has consisted of getting introduced to the material I will be working with: additive manufactured CMSX-4 superalloy which was developed for turbine blade applications. I have been developing my understanding of this material through literature review and being brought up to speed on experiments conducted at Argonne National Laboratory last semester. The rest of the members and I also got to meet with scientist Dr. Bartsch who made an in-person visit to UCF (as I'm sure you've read on Lin's previous post).
As the semester progresses, I am looking forward to all of us making our contributions at the German Aerospace Center (DLR) in Cologne, Germany this summer.
Until next time,
Debraliz Isaac Aragones
---
February 11, 2017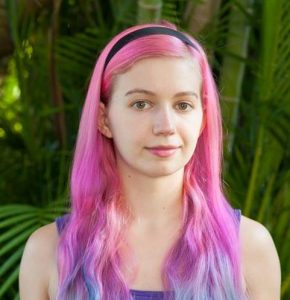 Hi everyone,
Today is the International Day of Women and Girls in Science, a day established by the United Nations to "recognize the critical role women and girls play in science and technology communities." In honor of that, I'd like to note that three of the four of this year's IRES students are women researchers. Estefania's research is on the effects of sand ingression on turbine blades, Debraliz is studying the properties of additively manufactured CMSX-4, a superalloy for extreme environments, and I am investigating the properties of additively manufactured Inconel 718, another superalloy for extreme environments.
Lin
---
February 10th, 2017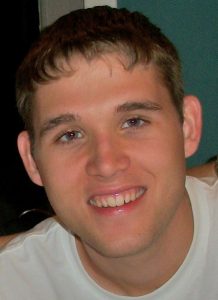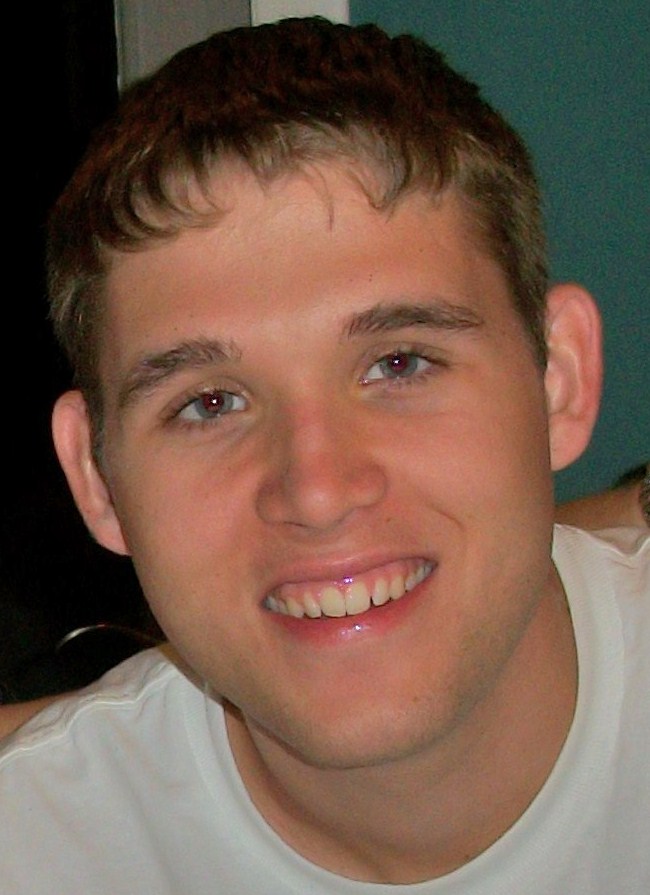 Hello everyone,
My name is Owen and I am a PhD student studying Mechanical Engineering for Dr. Subith. I am particularly excited about this trip as it will provide me with an excellent opportunity to travel to another lab and learn about how other cultures approach problems in engineering. I will also hopefully come back with lots of data that I can analyze and present in my dissertation later. My area of focus is combustion and propulsion systems. Using lasers and other optical tools, I am able to measure different intermediate species along with the pressure and temperature during combustion. I then use this data to refine and improve mechanisms that are used in numerical simulations and combustion CFD. This is extremely important for the development of high temperature materials to provide an accurate conditions present in the turbines. These conditions are not able to be defined without these mechanisms.
As for the IRES trip, preparations for the trip have been progressing since last week. We have been able to purchase our flights to Germany for the summer and will be focusing on housing in the upcoming weeks. This week I have been focusing on the characterization of a new laser to be used in my combustion experiments at UCF. This will allow for precise species concentration measurements over time. This is important to accurately predict the conditions and products that are present in turbines and to help with the design and development of the advanced materials required. Next week, I hope to make my first measurements with this laser inside of the shock tube and to start planning the experiments that I will perform in Germany.
Owen Pryor
---
February 3, 2017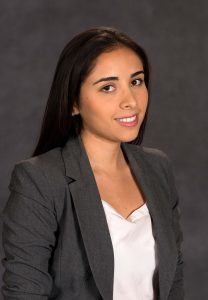 Greetings everyone,
To begin with, I would like to thank Dr. Raghavan for giving me the opportunity to be a part of the 2017 IRES program in Germany. In preparation for this summer's collaboration, I have been introduced to a wonderful, highly organized research group and my area of study, CMAS ingression on thermal barrier coatings. This area of study is ideal given my experience within the power generation industry, which has exposed me to the challenges currently facing the field and the importance of new technology.  In addition, I've had the opportunity to familiarize myself with some of the work performed last summer at DLR and this past fall along with introductory literature. As part of my development and training, this week I will be recreating last semester's findings through MATlab in order to be proficient once I begin my own data processing on new samples.  With this, I expect to be prepared for my first DLR-UCF meeting this upcoming February 16th.
Until next time!
Estefania Bohorquez
---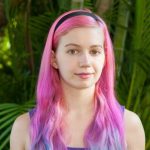 Today we met Dr. Marion Bartsch, a senior researcher at the German aerospace center (DLR) who is part of the IRES collaboration. Dr. Bartsch was visiting UCF to give her talk entitled "Generating Microstructure Models of Materials for Numerical Analysis by Means of X-ray Tomography and FIB-slicing," and we IRES students enjoyed her presentation and the opportunity to meet her in person. I had actually already met and worked with Dr. Bartsch as part of our collaborative experiments at Argonne National Laboratory ([link]), but now Debraliz, Estefania, and Owen have met her as well. We look forward to meeting the other DLR researchers and staff this summer!
Lin Rossmann
---
---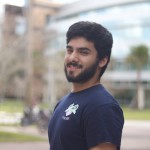 July 29, 2016
So this is it. Experiments are done, simulations are running, and presentations are over (for now). This morning I stared out my window, just as I did the day I got here. I remember thinking to myself two months ago, what have I gotten myself into? How is everything going to turn out? Am I really cut out for this? As I stood in the same spot this morning as I did two months ago, I silently replayed all of the events which occurred this summer in my mind. I saw the frustrated looks on all of our faces when attempting to order food, the trains and buses we missed by half a second, the vibrant faces of the scientists and friends we met at DLR, the incredible sights we saw all over Europe, and finally I saw the outstanding results of all of the work we did here.
With all of this running through my mind, I answered those questions I thought of when this all began. What have I gotten myself into? The most rewarding experience of my life. How is everything going to turn out? Well, it was a bit rough at times but I would do it all over again if I had the chance. So I'd say it turned out quite well. Am I really cut out for this? Honestly, at the time I probably wasn't. I lacked knowledge in the field and I was getting ready to work with some of the most renowned scientists in the study of thermal and environmental barrier coatings. But, without even realizing it, I gained a significant amount of knowledge and even got to the point of discussing intricate topics and suggesting sound ideas for future experiments. So maybe I wasn't entirely ready for this when it all started but one thing that I've learned from this experience is that you really never will be. If you're always waiting for the "right moment" to take something on, the time will usually never come. I didn't feel like I was ready but I did it anyway and my mind is blown by how much I have grown.
As I mentioned in previous blog posts, my work here at DLR has consisted of creating a model for a multilayer coating system. The model I created is able to calculate residual stresses in each layer of the system during each step of the coating process. This is important so that we can predict where the stresses might exceed the limits of the material and where spallation can potentially occur. An additional feature which I added to the model is the presence of various vertical cracks along the length of the upper coating layer. The growth of the crack and the stress situation in all of the layers can be observed and gives us valuable information about what occurs when cracks form.
All four of us, along with the scientists here at DLR, are satisfied with the work we accomplished this summer.
And now, it's time to go back home. I can't stress enough how amazing this experience has been. If you have ever considered participating in an international research program, do it. If you haven't, then consider it. You won't regret it. Thank you to all of the scientists at DLR and for IRES for sending us here. I look forward to many more experiences like this and to becoming a better scientist along the way.
Thanks for reading our blog posts. I'm excited to see the experiences that the IRES 2017 team will have.
Auf Wiedersehen
Wilson Perez
---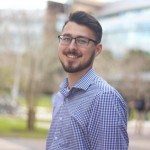 July 22nd, 2016 
Hallo!
Our summer work effort in Germany is coming to a close. This week and next we have been making preparations for our return and performing final experiments which we will bring back with us. I'm looking forward to (but still a little anxious about) our final presentation/meeting with all of our collaborators here to present and discuss our completed work and continued efforts. I am particularly excited for next week since Dr. Ravi and I will create thermally cycled samples using the temperature gradient rig in the main lab. These samples will be developed with the hopes of determining a link between thermal cycles, and the resulting phase transformation of the TBC, and the stress state that leads to spallation.
       On a personal note, Wilson and I traveled to the Saxon Switzerland region of Germany (South east of Dresden) this past weekend. The hiking trip was incredibly beautiful with expansive forest skylines and rugged mountain pe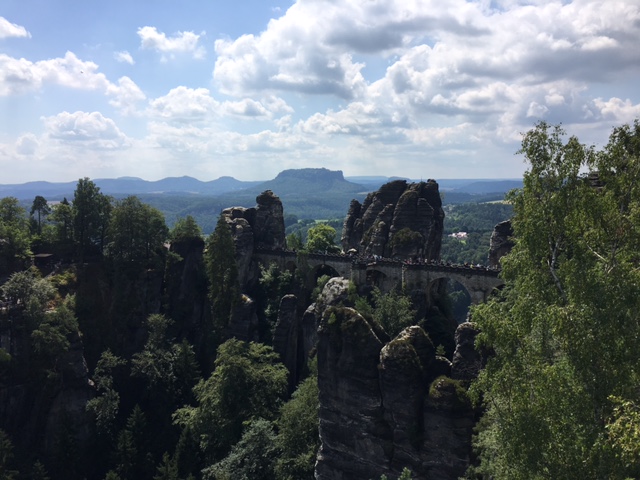 aks (nothing like you would find in Florida). Each and every one of these little weekend excursions has been a reminder of the wonderful things you can find and people you can meet by being a little adventurous. This weekend in particular, Wilson and I made a few hiking friends that definitely added to the splendor of our trip. We even cooked a hodge-podge of a dinner and had a few drinks together in a little garden just outside the hostel. It was definitely a weekend we will all remember.
        Seeing as this is my final blog post, I would like to encourage anyone who is interested in this opportunity to seriously consider it. This has been an amazing experience both professionally and personally. Collaborating with DLR has definitely made a serious impact on my knowledge and experience, just as being surrounded by a new environment has led me to reflect and grow on my own back home. This has been an amazing opportunity that I am blessed to have been a part of.
Thank you all for reading and take care.
Zachary Crain
---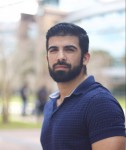 July 15, 2016
Hi all,
It's safe to say it's almost time to leave Germany (next week is our last week here).
Without a doubt, these past two months have been a wonderful learning experience in every which way. Not only have I learned a good bit of German, but my research & technical skills have grown considerably. I have also learned to collaborate with scientists from a different background, and have learned to adapt very quickly to any situation (an ability that is a bit difficult to develop unless you've plunged into head in into another culture in another country).
Since my mind can't help but itemize (like a to-do list) some of the most important happenings over the past two months, I'll just list them sequentially:
Research:  The first two weeks of my stay at DLR were focused on polishing a draft for submission into an AIAA conference, learning the ropes at DLR, and learning how to prepare samples for microstructural analysis (mounting, grinding, polishing, etc.).
From then on, I have been focused on developing a simulation of the selective laser melting process using Abaqus and FORTRAN. This has been a challenge to say the least. First and foremost because of my inexperience with both Abaqus and FORTRAN, as well as the many components that go into simulating a complicated manufacturing process with multiphysical aspects. Despite the occasional headache caused by programming errors, taking on the challenge of trying to produce a reliable simulation that can be used to predict residual stress formation in SLM fabricated parts has pushed me to further my engineering knowledge in topics that were inaccessible to me as an undergraduate: plasticity modeling and the theory behind the finite element method. Tackling these subjects in order to understand each and every aspect of my simulation has been a great exercise for what's to come in graduate school, where self-teaching and solving those problems where there are no previous answers is commonplace.
Germany: I truly appreciate the opportunity to have spent time within Germany and with the people here.  Germany is truly a great place to study, work, travel and live overall. Also, the food here (along with the rest of Europe) is very good. If you are considering an international research, work or study experience (even if it's not IRES), I recommend you consider Germany. Not only will you be able to learn a new language, but you'll be making many experiences to carry with you for a long time.
With that said, I can close out this last blog post in good conscience.
Thank you DLR, Germany and of course IRES for a wonderful experience.
Happy weekend to all!
---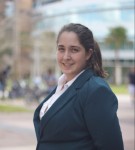 July 8, 2016
Have a nice day my friends!
So much has happened in the last few weeks that I haven't any idea where to begin. Every day the investigations into the respective materials we are studying get more interesting. Some days I feel like I have it all figured out and then the next day I do some sort of analysis and realize that I know very little. I've learned this is kind of the gist of research, though, and I am thoroughly enjoying every minute of it. A big thing I'm learning here is the necessity of precision and understanding the science of whatever it is that I observe. This idea may seem obvious, but little details are easy to overlook and before if I didn't understand something I kind of just chalked it up to inexperience (thinking: I don't know why that happens now, but one day I will). The difference now is that I am extremely careful to think of everything, and if there is something I don't understand I do not continue until it has been clarified. Once I put this into practice, the quality of my work immensely improved and I am learning a lot more than I did before. I'm getting to use all the material analysis resources here too, which is an amazing opportunity. Although the TEM and FIB slicing machines are down, I've been getting to use the sample prep lab very regularly, along with the SEM/EDS and XRF machines. Simply messing around with the optical microscope is great too, especially when looking at surface roughness of the SLM materials (you can see the powder and scan patterns really clearly).
Best wishes!
Brooke
---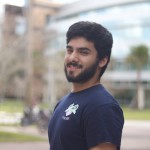 July 1st, 2016
Hello!
Before our time here in Germany started, I was feeling a bit nervous and didn't really know what to expect. I was going to spend two months in a place with a different language, culture, and many other differences. It took some time to get used to the German lifestyle and there are still a few things I'm struggling to get used to. For example, writing this blog post has been a challenge since even the German keyboard is different! But there is not a single thing I regret about this experience. I have learned so much and I know that I will continue to learn as we all work through our second and last month here.
The work that I have been doing here at DLR consists of creating a finite element model to predict the residual stresses present in the bond coat layer of a ceramic matrix composite (CMC) sample coated with an environmental barrier coating (EBC). Currently, the model is able to display results for the entire system of layers. It was setup to allow easy modifications to the layer thicknesses as well as working temperatures. As I continue my work here at DLR, the model will continue to be improved and will include more intricate components such as vertical cracks present in the coating layers. I am looking forward to seeing the final result and contributing to the research being conducted at DLR.
Along with having great learning experiences at work, we have also had amazing experiences visiting new places around Germany and other European countries. One of the greatest days I've had here in Germany so far was the day that we took a trip to the Nürburgring. Zach and I are both huge car fans and having an opportunity to not only visit the track but ride in a Jaguar F-Type on the track was absolutely phenomenal. And if that wasn't exciting enough, we continued by taking an "easy hike" through a path very near and dear to our friend Janine Wischek. Turns out the bridge taking us along the "easy hike" was broken and this hike quickly turned into a quite intense journey. But we survived and it was completely worth it. And now we know that if someone invites us on an "easy hike," we better be prepared.
As you can all see, this experience is amazing in every way. We work hard and we play hard. Stay tuned for more updates next week!
Bye for now!
Wilson Perez
---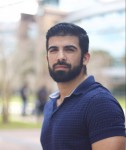 June, 24th, 2016
Hello everyone!
Time has sure passed by since the last time I posted something – it's a been a month and about a week since I've been in Germany now!
This past month has had its challenges: adapting to a new culture and daily rhythm, and of course, learning German!
Despite the difficulties, it's been a great journey so far. I've learned loads in the month I've been here, and I'm confident I will have gained much more by the time the program is done. The following paragraphs are just some recaps as to what's been going on both inside and outside my research agenda during the past month.
DLR & Research Related Activities:
Things have picked up pace after several meetings with our (Brooke & I's) supervisor, Dr. Bartsch. We have been able to progress on phase identification in our additively manufactured IN718 samples, as well as prepare microstructural samples for SEM (scanning-electron-microscope) analysis. I am certain by the time this summer is over, we will have enough data to make for a great publication.
Outside activities:
The IRES group has visited a couple of cities in Germany outside of Cologne during the past month: Stuttgart & Berlin.
In Berlin, the team was able to see some of the most famous (and touristy) parts of the city, as well as visit KZ-Sachsenhausen, an important part of German and European history. While in Berlin, the team was also able to visit the Siemens turbine manufacturing facility, which was an incredible experience. We were able to see from start to finish the design process for land-based power generation turbines and see metallic samples being created in SLM (selective laser melting) machines being created!
The team also visited Stuttgart, where we met with several of the scientists at DLR-Stuttgart to find out about some of the work they do there. While at Stuttgart, we gained first-hand insight into the laminate composite production process for DLR-aerospace applications which was truly amazing.
Time is flying swiftly and unfortunately, this summer will be over before we know it! Stay tuned for more updates as the IRES team continues throughout this summer at DLR. I am certain we will all have made great progress on our work by the time August rolls around.
Bye!
Jose
---
J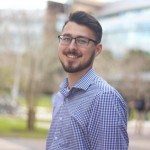 une 17th, 2016
Hello!
Our work with our respective DLR personnel has come to its full stride. Thus far I've worked with Dr. Ravi and one of his Master's students Raghu Pubbysetty to create over 20
different experimental samples for analysis at DLR and UCF (we are still working on the mailing process to send the UCF samples). Each one of the samples being sent to UCF has a counterpart at DLR with a fully documented history and XRD analysis results. Speaking of XRD, it was a special treat to be able to assist Alexander Franke with running the analysis and being able to see the machines in person.
On a non-work-related note, we went on THE MOST AMAZING hiking trip thanks to Janine Wischek.  We went from rolling hills to man-made caves to a mountain-top forest and back. You can see a few pictures to the right:
After this we had a wonderful BBQ at Janine's house and played some volleyball. I never knew my forearms could get as red as they were by the end of the night, but it was a blast regardless. 
 Truthfully, this first month has been a dream come true and it only seems as if it will continue to get better.
Bis spatter,
Zach
---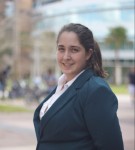 June 9th, 2016
Work makes life sweet.
First I will talk about dealing with deadlines when collaborating across time zones, since this is probably one of the most valuable lessons I've learned. Last week, our lab was working preparing a conference abstract for submission. Challenges lie not only in ensuring you have a draft completed in time to have a proper review period for all of your co-authors, but also in managing to coordinate with people who are more than 5 hours behind you. Needless to say, it did not go as smoothly as one would hope. But, thanks to the hard work of our support team in the lab at home, in the end the submission got in.
Working at DLR is sehr toll. The building we work in is full of so many incredible scientists, just thinking about the amount of knowledge contained in those walls makes my head spin. If I have a question on anything I'm working on, I can ask almost anyone and they will have insight that will almost surely lead me to that coveted "a-ha" moment. I've had a lot of those so far, and we have not even been there two weeks! Learning is non-stop at DLR and I already feel like I know so much more than just a week ago. I cannot imagine where I'll be by the end of these 8 weeks.
Day to day life is becoming pretty natural. I never use google maps to find my way around anymore, and I have the necessary train/tram/underground/bus schedules locked up. My roommate is nice, the view from my window is nice, and the food here ist lecker. Like Wilson said, Cologne is definitely going to be a second home to us by the end of all this. Language learning is my second passion and by the end of this I will be speaking German. Every day I know more words and use more phrases and it is very exciting.
---
Ju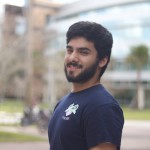 ne 3rd, 2016
Hello everyone!
As Zach mentioned in the last blog post, we were in Berlin last weekend and it was truly amazing. There is so much to see in that city and I wish we could have stayed longer! We had the privilege of taking a tour of the Siemens facility in Berlin. After taking thermodynamics I and II, heat transfer, and conducting research in the field of thermal barrier coatings (TBCs) and environmental barrier coatings (EBCs), seeing the application of all of these topics through the work being done on gas turbines was incredible. Along with touring Siemens, we took a self-guided tour around the city.
These are just a few of the places we saw. Oh, and I can't forget about buddy bear! These bears are scattered around the city of Berlin so make sure you keep an eye out for them if you're ever in the city!
And now we're back here. Home sweet home. It's only been two weeks and I'm already starting to feel like Cologne is my second home. I'm looking forward to contributing to the research conducted at DLR and the rest of the adventures we will have here in Germany.
Until next time!
Wilson Perez
---
M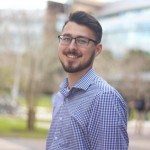 ay 31st, 2016
Hello!
Our second week in Deutschland has been just as amazing as the first.
We began with our final days and return from Stuttgart. It was humbling and inspiring to meet Prof. Gaul, let alone have the opportunity to share an umbrella and be shown the campus of the University of Stuttgart. Furthermore, we walked to the DLR institute only 500m away from the university where we toured through the facility with Dr. Koch and Dr. Hald. Discussing their work on CMCs and with the SHEFEX experiments was endlessly interesting. I cannot thank them enough for taking time to talk with us.
After Stuttgart we traveled back to Köln and then to the Julich Institute where we met Dr. Vaßen, Dr. Mauer, and Dr. Mack. We had the opportunity to talk with them and see their plasma spray and CMAS facilities. Having my background as aerodynamics and getting to see a C-D nozzle, used in their cold spray facility, was amazing. Wilson and I were both intrigued by the CMAS facilities they had and learned quite a lot from talking with Dr. Mack.
And now I write to you all from Berlin. This beautiful capital city hosts plenty of history and making plenty more. I look forward to visiting the Siemens facility and sharing those experiences with you all.
Up to next time,
Zach
---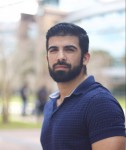 May 21st, 2016
Hello all!
Brooke and I switched a bit our blog-posting schedules last week due to some traveling I was doing before heading to Germany – I was in the Spanish region of Catalunya, home to Barcelona.
However, as you might have already guessed, wir sind hier, in beautiful Köln (Cologne)!
Brooke, Zach, and Wilson arrived on Thursday, flew straight in from Orlando (almost 22 hours of travel!). Fortunately, my flight was a quick 2 hours on RyanAir (great lowcost airline to travel with once in Europe). Since arriving, we've had the opportunity to see a bit of the city, as well as travel to DLR to meet some of the esteemed scientists we'll be working with.
A bit about Cologne:
 So far, what we have seen of Cologne is beautiful! Particularly it's landmark cathedral which serves as a kind of locator if you're ever lost somewhere in the city. Really, just look for the cathedral and it will take you right back to the main train station. There are plenty of restaurants all around the center, and several spots throughout the city to enjoy good weather like there was today.
The Rhine is the river which slices through the heart of the city, which locals seem to love gathering around just to hang out, drink a Pils, or take in the sun.
A bit about DLR:
 Yesterday, the IRES team visited the DLR for the first time with Dr. Raghavan. We were greeted by Dr. Marion Bartsch, who then introduced us to some of the other scientists we'll be collaborating with. We had a successful first meeting, and were able to get a good idea of what our working day tasks would be when we finally begin.
Till then, we will be making some visits to other sites like the DLR in Stuttgart, and the Siemens turbine factory in Berlin! The team will be sure to keep you all posted with pictures. For now, here is a snapshot of us in front of the Cathedral.
---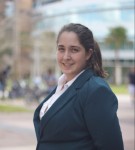 May 6, 2016
We're done!!
As my fellow researchers stated before me, these past few weeks have been a real test as we applied ourselves to our exams and duties within the lab. I agree with Wilson that this time can be especially challenging but always rewarding. With the semester done, we're in full preperation mode- both logistically and scientifically. This past wednesday we purchased our tickets for our internal travel and the first two weeks of our visit, and currently we are working on our team and individual research plans. For additive, we are awaiting feedback on a submitted paper draft and will soon begin planning for future experiments.
This entry has been a little short, so to stretch it out I'll give a quick preview of the next couple of weeks in case Jose doesn't get to make a post next week (he's in Barcelona). We (Zach, Wilson, and I) will fly out of Orlando International on May 18th and arrive in Stuttgart on May 19th. From there, we will take a train to Cologne where we will check into a hotel for the first two weeks (we're staying in a hotel before we start our student housing leases in June). We have set up a few visits in the area and in Berlin for this beginning two week period before we start our "Studentwerk" at DLR. The details of which are soon to come!
Until later
Brooke
---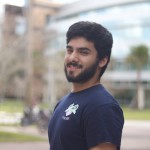 April 29, 2016
Hello everyone!
These last few weeks have been extremely challenging but also extremely rewarding. The semester is quickly coming to an end and there has been so much that has needed to get done. As Jose mentioned, senior design has definitely kept Jose and I busy and along with that, final exams are now approaching. It's been difficult to stay caught up with everything but we've worked hard and we've managed to survive (barely). Zach and I have spent many hours reviewing literature and preparing ourselves for our trip to Germany. It's satisfying to see how far we've come and it's exciting to know that we will still be learning so much more once we reach our destination in Cologne.
As an update on our CMAS analysis, Zach and I have mastered the use of PL and we have acquired very smooth data curves with minimal noise. When creating surface maps of the samples, we were seeing a substantial amount of noise in the data which made many of the collected points unusable. Now that we have found a way to smooth out the data, we should be able to obtain a detailed surface map which will then allow us to obtain accurate stress data. This is exciting because we will know exactly how to set up the system to obtain usable data when we get to Germany.
Make sure to come back and see what updates we have for all of you next week!
Bye for now!
---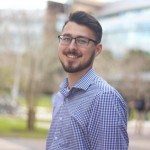 April 22, 2016
Hallo, ich hoffe alles ist gut.
Seeing as this is my last blog post while in the US (what a crazy thought that is!) I feel as if it's only fitting to that a minute to reflect on how far we have come as individuals and as a team. Looking back, it's staggering how much I have learned over these past few months. The support and guidance of the Raghavan Research Group as a whole has been vital in this growth. I believe it's fair to say that at the beginning of this semester I was not equipped to properly represent this research group in Germany. Nevertheless, as of now I am confident in saying that is no longer the case (even though there is still plenty to learn).
Moving forward, both teams are preparing for our trip. Wilson and I have acquired a partially CMAS ingressed sample (Thank you Dr. Ravi) that we have begun analysis on. We are using this sample to refine our analysis process and to generate results that we may present to our collaborators at DLR. Thus far, the most challenging part has been developing and formatting the presentation of our results. As Jose mentioned last week, this section of the research process is critical.
As a final remark, good luck to Wilson and Jose on their senior design projects and other housekeeping required to graduate. I have no doubt Brooke and I, to a certain degree, look forward to being where you are now.
Until next time,
Zach
---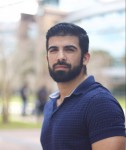 April 15, 2016
Hello you two!
With the end of the semester nearer each day, I am more than excited (as are my fellow IRES participants, I'm sure) to head to Europe and to graduate!
A couple of updates since the past month: Brooke and I have made great progress in tying up the experiments done last year at Argonne National Lab with our knowledge of IN718 to move forward on a publication. This is great news for us and the rest of the IRES group, as it gives us more credibility upon arrival to the DLR.
The challenges with the publication are several, as Brooke mentioned. Amongst them have been catching up with all the work that has been done prior, acquiring a toolbox of new skills (technical and knowledge based), and finding the best ways to present results. One thing I've learned as a researcher is that presenting results is truly the most critical aspect of research. After all, if you can't present your work effectively, then it's no good!
Aside from our weekly duties as IRES students, the graduating scholars (Wilson and I) are really trying to push hard these last couple of weeks, specially with our senior design projects. For those of you that might not be engineering majors, senior design is a final year course in which students are expected to form groups and work cohesively towards a successful project.
The non-graduating IRES students, Zach and Brooke, are also working hard to make sure they give a final push as we close out the semester.
I look forward to sharing with you all some more success stories for my next posting. For those of you graduating this semester, congratulations! For those who are not quite there yet, keep going!
Bye!
---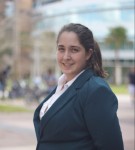 April 8, 2016
I write that something comes from something.
It's been almost two months since we began preparing for the trip and I think I speak for everyone when I say that we've learned more so far than we could have anticipated learning over the course of the entire program. As Wilson pointed out before me, the CMAS team did not even know what PL was and now they are running the PL system in our aerostructures lab like clockwork. Next is Raman Spectroscopy and stress calculation– I'm sure we'll hear an update on that in the next couple of weeks. On the additive side our challenges are varied. All phasers are set to stun as we work towards publication, and the clock is ticking. Jose and I are writing section by section while we simultaneously attempt to obtain volume fraction values from transmitted intensity XRD results. The latter has been very tedious and has tested the limits of my patience. We have gone from Matlab to Python as we head the advice of scientists in the field. I'm not as familiar with Python, but Jose is and I am sure to learn a lot from him.
Research by definition requires the investigator to learn something. But this research experience especially has highlighted the importance of meta-learning (I just made that up). It's not just about learning how to find volume from XRD intensity measurements, or finding stress values from Raman spectroscopy— it's about learning to be patient, dilligent, and confident in the work we do.
on behalf
Brooke
---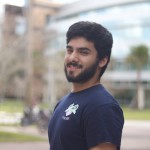 April 1, 2016
Greetings!
These last few weeks have been intense for both groups (CMAS team and additive manufacturing team) but the hard work is definitely paying off. From the posts written by Jose and Brooke, it is obvious that they are making excellent progress in their area of study. Both teams have acquired sufficient knowledge to present our thoughts and findings to experts in the fields of CMAS infiltration and additive manufacturing. When I look back at the first few weeks of the IRES program, I'm shocked at how much we have actually learned!
As stated by Zach, we received excellent feedback from DLR and we used these suggestions to improve our experimental approach. We were able to obtain a much cleaner surface map of the CMAS samples and we are now able to see precisely where spallation has occurred. The best part is that we ran the experiments completely on our own. A few weeks ago, we had no idea how to use PL. I barely even knew what PL was! The IRES program has already proven to be very rewarding and I'm excited to continue learning. Our next steps are to reduce the noise found in the acquired data and learn how to use Raman spectroscopy to further analyze the affected samples. We are currently waiting on specimens that have been sent from DLR so that we can begin analysis on them. Don't forget to tune in next week to see the progress we will continue to make.
Farewell!
Wilson
---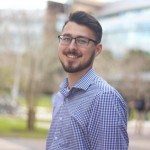 March 25, 2016
Good day!
This week has been very productive for the CMAS team. Wilson and I were able to work with some existing CMAS samples to gather data with the PL instrumentation in the lab. Getting accurate and usable data was troublesome at first, but due to this we became very accustomed with determining the necessary procedure and settings for collecting good data. In the end we were able to analyze the phase shift and surface maps of the CMAS. The results were very promising and we are excited to continue forward with this.
In addition to this we had our first meeting with our partners at DLR. It was a wonderful opportunity to present our research to them and get their feedback. Their feedback and support is crucial in helping us to focus our research goals and accomplish future work. I cannot thank them enough for their help.
All of us on the IRES team look forward to updating all of you on future developments.
Bye,
Zach
---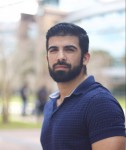 March 18, 2016
Hello!
It's been about a month since my last blog posting and it seems like a million things have happened since then. It's (preparation for the summer, I mean) has really picked up for my colleagues and I (Brooke, Wilson, and Zach) over the past month, and it seems like it will be no time till we'll be crossing the pond and heading over to DLR.
As for the additive manufacturing team (Brooke and I), a significant amount of progress has been made since my last post. Brooke mentioned in her post about our presentation to Siemens scientists and our discourse with them on the directions of our project.
Word of advice for any who are looking to make an immediate impact with their research:
GET INDUSTRY FEEDBACK!
This is the surefire way to receive input from people who are putting your research ideas to practical use!
Now, back to updates. Brooke and I are fortunate to be the link between materials scientists and mechanical engineers. Where am I going with this? Well, as mechanical engineers, we often only focus on the, dare I say, "mechanical" side of things. This includes looking at mechanical properties like strength, ductility, and hardness of certain materials and structures. Rarely do we ever get to link what's going on atomistically, or chemically, in a material to its macroscopic performance (how long will a component last, for example).
As the additive manufacturing team, we have the opportunity to reveal how microstructural (materials-science properties) characteristics, affect and can ultimately be exploited to achieve favorable properties in engineering components (turbine blades, for example)!
Incidentally, our meeting with Allister James (Siemen's) shed some new light on the direction of our research, which will truly allow us to link the materials aspect of selective-laser-melting (SLM) with practical engineering applications.
Stay tuned for more updates as I continue to learn German and work to push our research agenda forward with the rest of our IRES team.
Bye for now!
Jose
---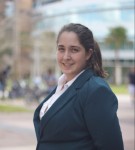 March 4, 2016
The week was great.
Greetings friends, colleagues, prospective collaborators-
This is my first blog post so I will start out by introducing myself. My name is Brooke and I'm a Mechanical Engineer with a focusing on material science engineering. I am the only member of the IRES team that is a regular member of the Raghavan Research group. Within the research group I focus on additive manufacturing and so this is also my role in the IRES group. Specifically, I investigate the microstructural and high temperature properties of SLM Inconel 718. In my spare time I enjoy language learning, swimming, and reading books. Aside from the excitement of data analysis, I'm having a really great time learning German, so I may pepper a few phrases into my blogs posts every now and then.
Since this project started about a month ago, time has seemed to be flying by. You have not heard from the other half of the additive team (Jose) since we started these blogs 3 weeks ago, but there has been a lot going on. Most recently, we met with Siemens scientists Dr. Allister James and Dr. Wintau Fu (among others) to discuss possible directions for our research this Sommer. This meeting with them was very helpful for understanding the challenges currently facing the industry that is looking to employ the technology we research. Their suggestions were subsequently turned into real ideas for experiments that we presented to the rest of the IRES group today. Our task now is to refine our experiment goals. Once we have a specific goal in place we will work out the specifics with a robust literature search. We have a meeting with DLR towards the end of March/ beginning of April so we intend to have an experiment plan ready for discussion by then.
The hardest part for me is focusing in on what we really want to investigate. Sometimes it seems like there are a million avenues to go down right now with AM research and the challenge is deciding which to choose. Stay tuned for developments!
Tschüss
Brooke
---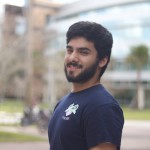 February 26th, 2016
My name is Wilson and I'm a graduating senior in mechanical and aerospace engineering. Jose and Zach gave an excellent introduction to the IRES program here at UCF. As they both mentioned, we will be working diligently throughout the next few months reviewing literature, learning how to use equipment, and preparing for our trip to DLR. Since they already gave the overview of what we will be doing up until our date of departure, I'll go ahead and fill everyone in on what we've done so far.
In order to diversify the research being conducted by the IRES team, the four participating students have been split into two teams: Zach and I are responsible for the study of CMAS infiltration while Jose and Brooke will be investigating additive manufacturing. Extensive literature reviews have been done by both groups and our findings will be presented in front of other scientists and engineers at Siemens next week! The CMAS group has met with other researchers in the lab to learn how to use the PL instrumentation and we are working on devising a method to fully analyze the area of the specimens affected by CMAS.
We still have plenty to learn but we're making progress. Stay tuned because things are really going to start picking up in the next few weeks.
Until next time!
Wilson
---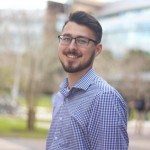 February 18th, 2016
Embracing New Experiences
First and foremost I would like to applaud Jose for his excellent introduction to the program and our weekly blog.
Now to begin, my name is Zach and I'm a junior studying aerospace engineering at UCF. My past experiences as an AIAA@UCF officer and a CWEP at Lockheed Martin have helped teach me to be willing and able to embrace new experiences and learning opportunities, which is a topic I would like to focus on for a minute.
My fellow IRES participants and I have spent these past few weeks getting to know each other and the subject matter that we are to study. Wilson, Jose, and I, being new to the Raghavan Research Group, have been learning about the available equipment, specifically the PL instrumentation. In a few months we will all be traveling several thousand miles away to research additive manufacturing and CMAS with some of the world's leading researchers at DLR. All of these are daunting experiences. Nevertheless, this is a once in a lifetime experience that my fellow participants and I are more than excited to be a part of.
I look forward to all of the experience I will gain and memories I will share with my fellow participants, our supporting research group, and all of you reading this blog. Thank you for your time.
Nice day,
Zachary Crain
---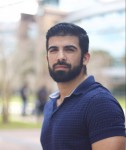 February 11th, 2016
Greetings fellow researchers, students, and Deutsche-enthusiasts. First and foremost, I must confess something to the interested reader:
I have never written a blog before.
Thus, this blog will serve as a testbed for two things: demonstrating my slightly stilted prose when talking about non-technical matters (a common trait amongst engineers), and trying to give you a general idea about who I am, why I'm going to Germany, my experiences before and during the program, and why you should (hopefully) one day pursue an international research experience.
For the sake of brevity, let me also define the following:
IRES – International Research Experience
DLR – German Aerospace Center
UCF – University of Central Florida
Now, who am I? My name is Jose – I'm a graduating senior in mechanical engineering at UCF. As an undergrad, I've been fortunate to be involved in several research projects that ultimately led me to pursue this opportunity. What opportunity am I referring to specifically? Well, the opportunity to take a summer before starting grad school to work with cutting edge facilities, leading scientists, and to fully immerse myself in a foreign culture. These three components mark the crux of an IRES initiative.
This upcoming summer, I'll be one of four students participating in a collaboration between UCF and the DLR; the work I'll be undertaking falls under the umbrella description of "mechanics of aerospace materials in extreme environments." In particular, I'll be working with additively manufactured components that are used in turbine engines.
Though it is still relatively early in the semester and project details are still developing, there are several things our team members (which will introduce themselves in due time) have been doing in order to get the most out of our time at the DLR:
-Literature reviews
-Learning how to use equipment
-Collaboration, collaboration, collaboration
As the weeks continue to roll, more updates should be available on the scope and specifics of each team members project (or project component), as well as a more 'personal' accounting of every members journey as we progress through this research experience.
Goodbye!
---
---