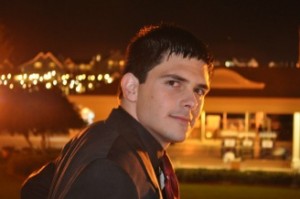 Albert Manero
albert_manero_at_knights.ucf.edu
Albert completed his Ph.D in fall 2016 while working on advanced aerospace materials for space craft and turbine blade protection systems. He graduated from the University of Central Florida with a Master's in Aerospace Engineering in May 2014. Albert is a Fulbright Scholar and is conducting research at the German Aerospace Center. He is also a member of AIAA , The American Ceramic Society, and Sigma Gama Tau.
---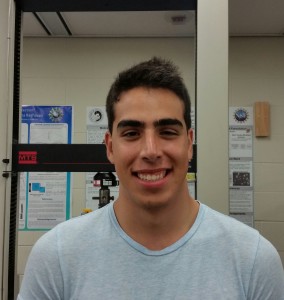 Alex Selimov
alex.selimov_at_knights.ucf.edu
Alex was an undergraduate student who graduated with Honors in the Major after completing an undergraduate thesis titled "Characterization of Dispersion and Residual Stress in Nanoparticle Reinforced Hybrid Carbon Fiber Composites." Portions of this work were presented at the 2017 SciTech Conference. He joined the group in Fall 2013 and has since coauthored several papers. Alex Selimov graduated from UCF in Fall of 2016 with a Bachelor's of Science in Mechanical Engineering.
---
Gregory Freihofer
freihofer_at_knights.ucf.edu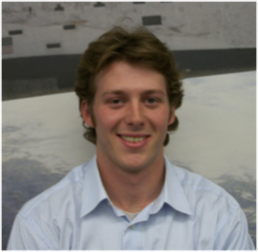 Gregory joined the group in Summer 2009 as an Aerospace Engineering student interested in pursuing higher education in aerospace materials. As a student, he was a Member of Progress Energy Leadership Institute, and the National Scholars Society. Enthusiastic about learning and spreading the knowledge of science,  he is a fan of Carl Sagan and his documentary "The Cosmos". An avid runner, keeps in shape as a future Olympic sprinter prospect. As a graduate student, he spent summer 2012, 2013 and 2014 at Boeing Research & Technology in Seattle collaborating on research. He graduated with a Bachelors in Aerospace Engineering in spring 2010 and Masters in Fall 2011 and a PhD in Summer 2014.  Greg continued working at UCF as a post doctoral associate for several months before starting to work at Northrop Grumman in June 2015.
---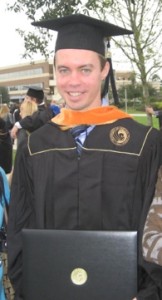 Kevin Knipe
kknipe27_at_gmail.com

Kevin received his bachelors at Ohio State University and his Masters at UCF in 2009 before joining our group. As a graduate student he worked on high temperature coatings and conducted several novel research experiments at the Advanced Photon Source in Argonne National Laboratory. He enjoys playing sports. He received his  PhD in Mechanical Engineering in Summer 2014.
---
Erik Durnberg
erikd_at_knights.ucf.edu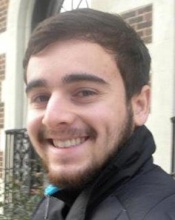 Erik joined the team in the Summer of 2011 as an undergraduate researcher and then as a graduate Aerospace Engineering student participating in the BS-MS program. He worked on research studying the load transfer in alumina-epoxy materials. As a student he participated in SGT, AIAA and ASME and his hobbies include music, specifically drums. He was also an intern at Aerospace Corp. Erik graduated in Summer 2014 with a Masters in Aerospace Engineering.
---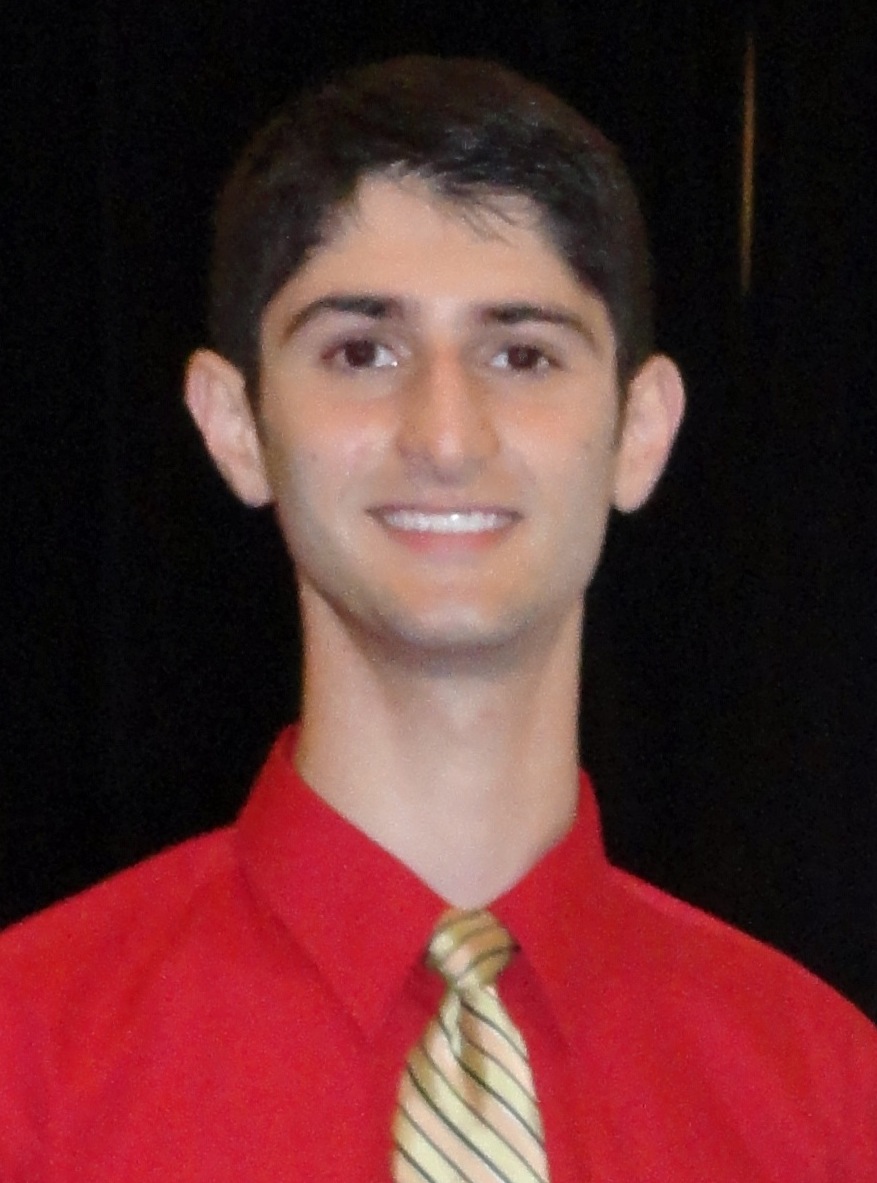 Imad Hanhan
Imad.Hanhan_at_ucf.edu

Imad is an undergraduate mechanical engineering student. He is interested in aerospace materials and composite research, and is currently pursuing an Honors in the Major Thesis regarding a hybrid carbon fiber composite for advanced sensing. Imad also had the opportunity to conduct research at the Canadian Light Source, and at Purdue University. Imad's hobbies include playing the piano and cooking. He joined the team in the Summer of 2013 and graduated with an honors in the major thesis in Spring 2015.
---
Stephen Sofronsky
stephenCS_at_knights.ucf.edu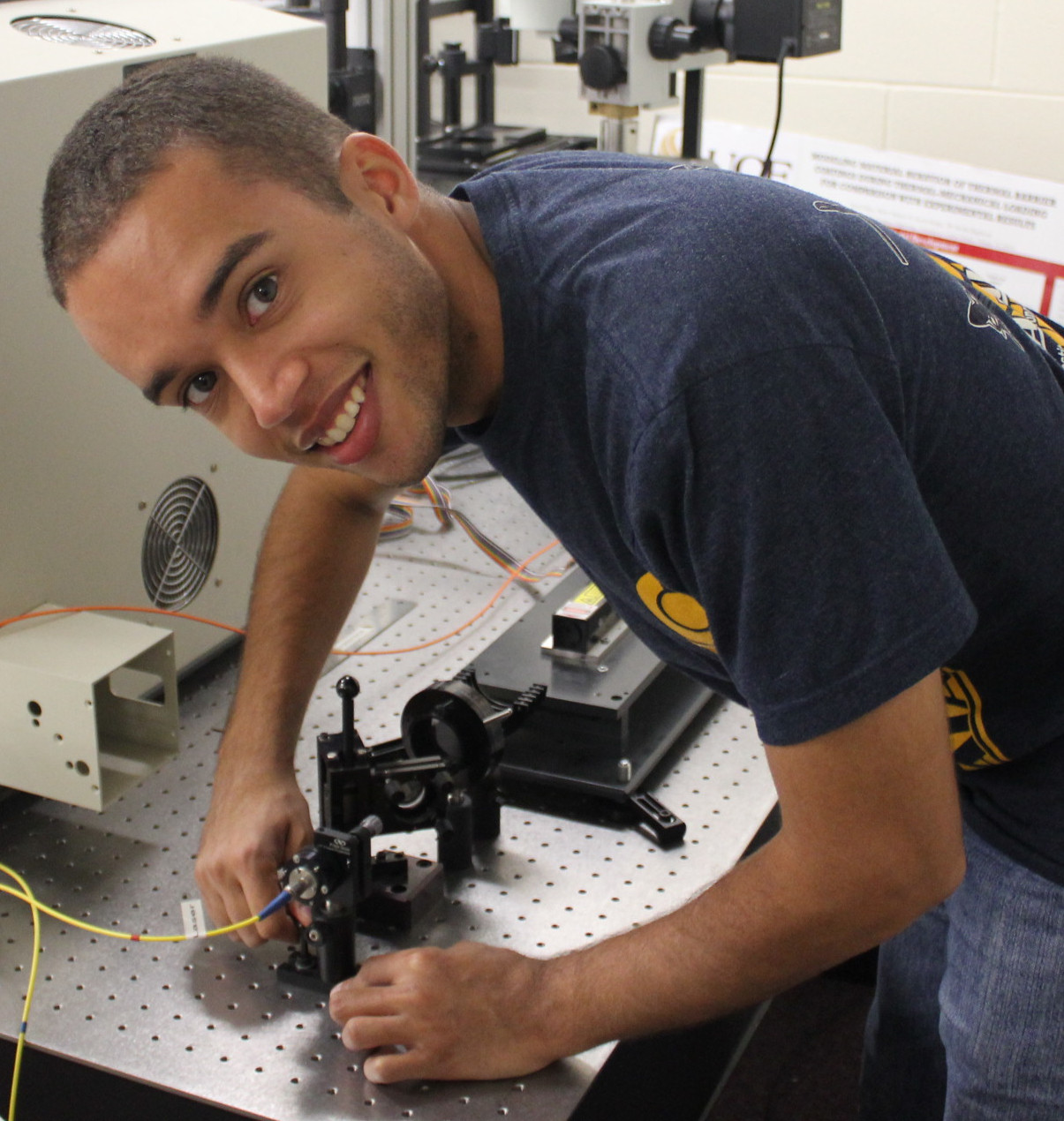 Stephen is an Aerospace and Mechanical Engineering student interested in thermal barrier coatings on turbine blades. He is a member of AIAA and joined the group in the fall of 2012. Stephen spent summer 2014 at Boeing Research & Technology in Seattle.